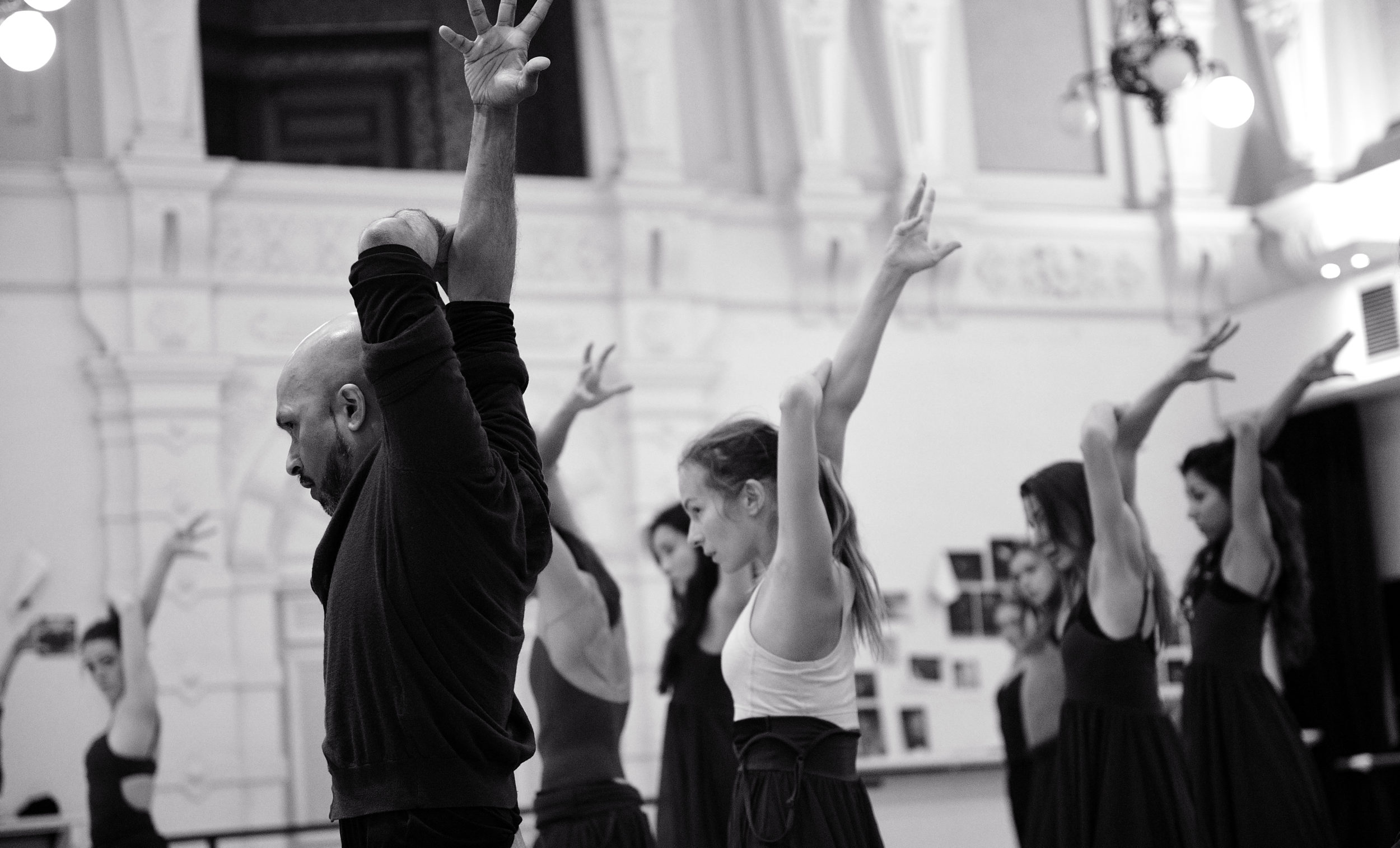 Katja Khaniukova on dancing Akram Khan's Giselle
Meet this Junior Soloist
18 Oct 2016
Junior Soloist Katja Khaniukova takes time out of rehearsals to discuss the process of working with Akram Khan on his reimaginging of Giselle.
What has struck you most in the way Akram works?
There is nothing fake. He's trying to avoid any single moment that can look fake, that wouldn't give a reason for the audience to trust you, which is how I love the audience to see me on stage.
Where are you looking? Why are you looking at him at the moment? What do you want to say with that? Because this is true; if you don't have anything to say… there should be a reason for any emotions, same as in real life…
Each moment when he's saying something, when he's giving a correction or especially when he's showing something, everybody is like: "how is he moving like that?!"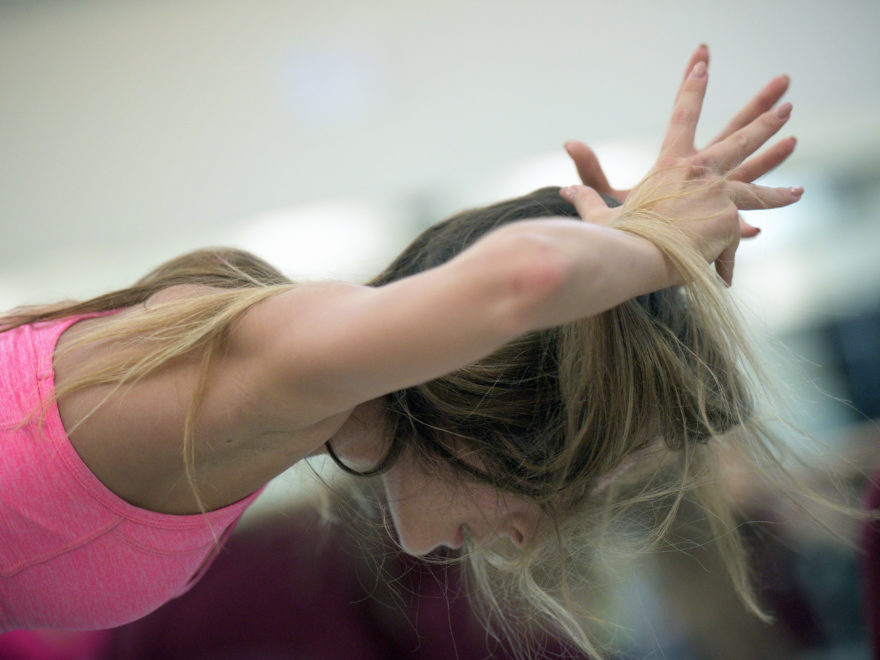 Katja Khaniukova rehearsing Akram Khan's Giselle © Laurent Liotardo
What did you like most in working with him?
I love that he's pushing us to the edge, both physically and emotionally.
I have never tried any kind of choreography like that before – Oh my God! It was like I had never done ballet, never danced before. But that's a great experience and once you've got the steps, everything's becoming more and more proper, more pure, so then you can add something more.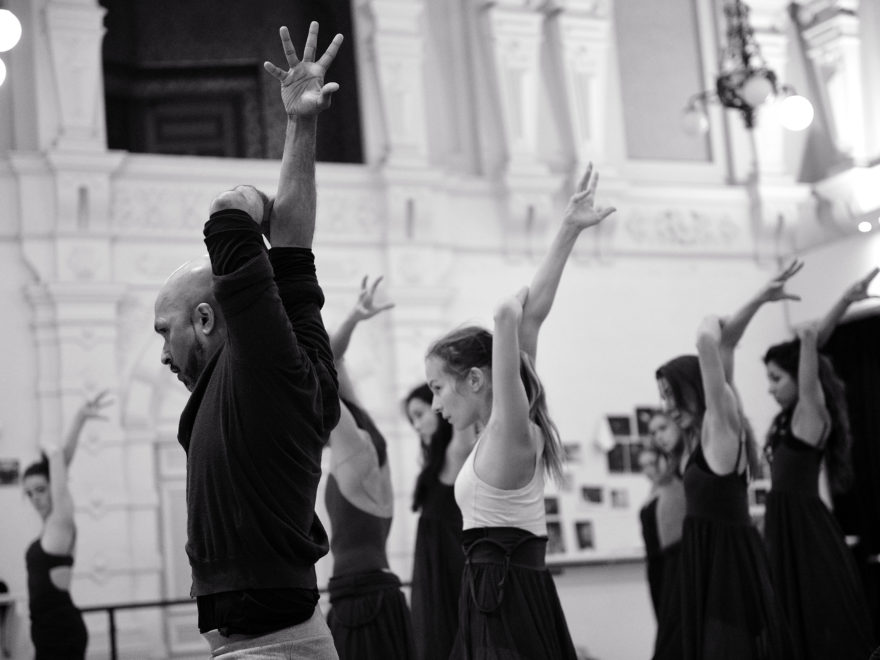 Katja Khaniukova rehearsing with Akram Khan and English National Ballet © Laurent Liotardo
What has impressed you the most?
The dancing parts are amazing but what has impressed me the most is what's in between. It's even more interesting for me as an artist and as a dancer because he's creating a dialogue, a conversation on stage. What he did with Giselle is like a scream without any noise. It's something so deep and so painful that you're just shaking.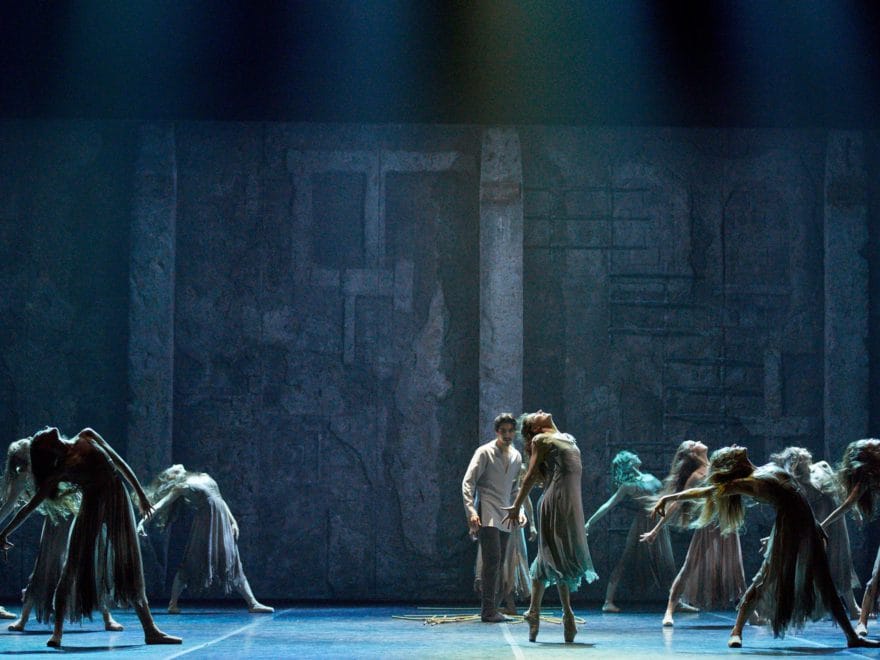 Alina Cojocaru and Cesar Corrales in Akram Khan's Giselle © Laurent Liotardo
How do you express such deep feelings and emotions on stage?
It's very interesting because he actually said that what we feel inside is not always the right way to express the feelings or emotions to get the audience, to make them understand it the right way.
I believe that he's seeing pictures as a film director: he wants the audience to pay attention to this or that. When you're filming, you can make everybody pay attention to this single kiss or that; this is what he is trying to do, but it's harder to create that in a theatre where you have the whole stage and different things are going on at the same time.
How do you feel about dancing this production of Giselle?
You feel that you're a part of something big, bigger than yourself and this is how I love to work: when everybody is working for the big idea. Then when you're seeing the success, it is something that makes you feel so proud, not about yourself but about the work that your colleagues did.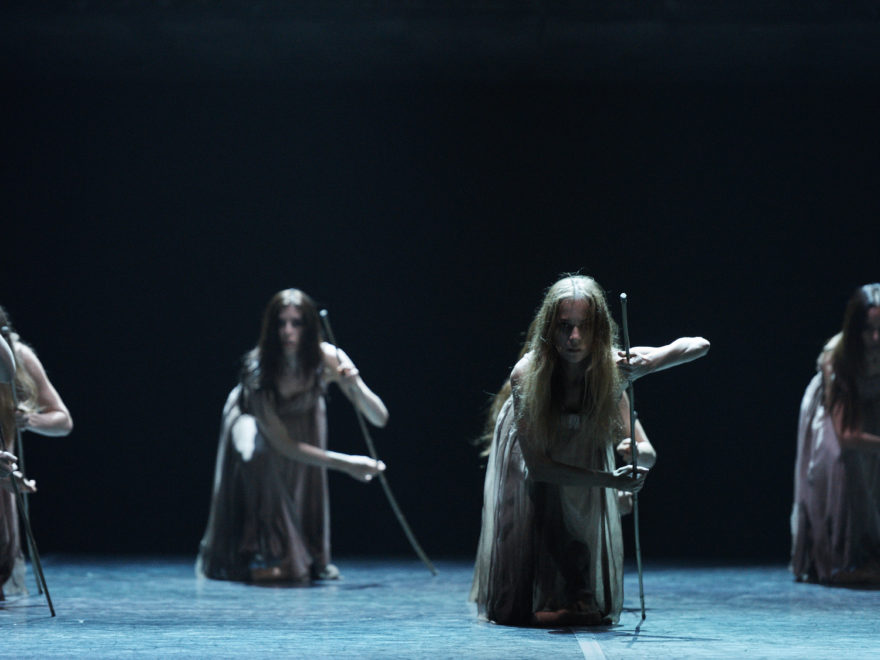 Artists of the Company in Akram Khan's Giselle © Laurent Liotardo
Does dancing Akram's Giselle affect how you dance classical ballet?
I found it really helpful for my classical dance because of the way how he is creating a character on stage, how he is creating a role, a personality, this is how I would love to work and how I will continue to try to work in other classical productions.
Also, we're doing proper contemporary technique so it's different muscles, different joints, the body works differently. I found some things really helpful, like, for example, his arms – there's something so beautiful. I think, because of his classical Indian dance training, he is paying so much attention to each single finger… it's amazing.
So now I'm paying more attention to how I'm presenting myself with my upper body. We're usually paying attention to that in ballet, but I'm working so much on using my legs and pointing my feet and turnout that sometimes you just keep forgetting about it. But he pays so much attention to the hands that today, in class, I thought: "Okay, where are my fingers? Okay, now I feel them".
It helps when you're taking changes through your brain, not just through your body, because each single experience helps to build you up as an artist. This is how I find myself and I want to keep exploring as much as possible while I'm able to.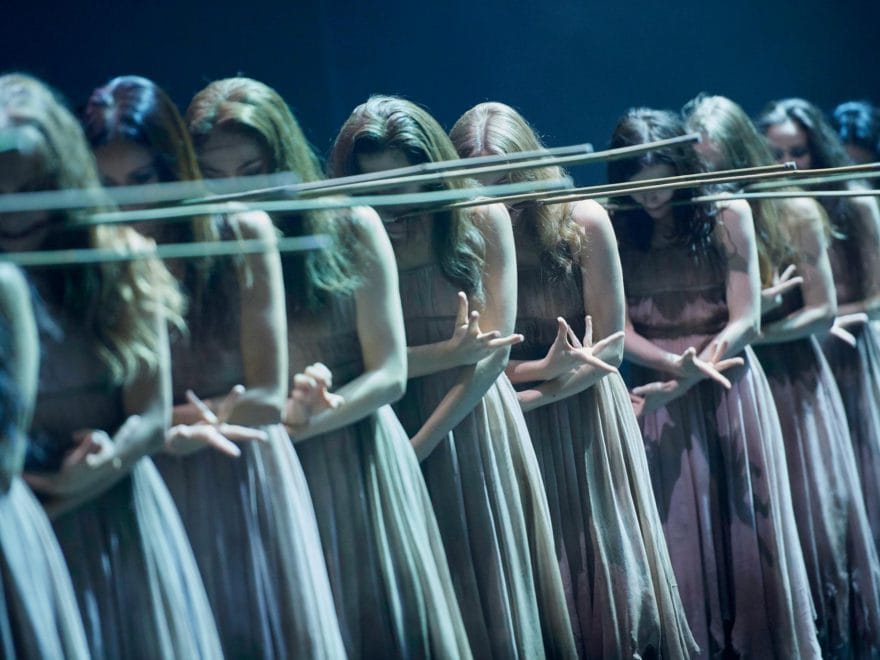 Artists of the Company in Akram Khan's Giselle © Laurent Liotardo
What do you think the audience experience during Akram's Giselle?
Everybody in the audience will rediscover their most painful, sad, but beautiful sad moments in life. I think this is what he wanted and, I think, this is why people come to the theatre.
Ballet is a physical art and we need to be really fit and strong in a technical way but I also think that people are coming for emotions, for the lack of emotion, for what they don't really have in their real life, they want to feel something. They don't want just spend two hours of life for nothing. And this is what I want to give them.