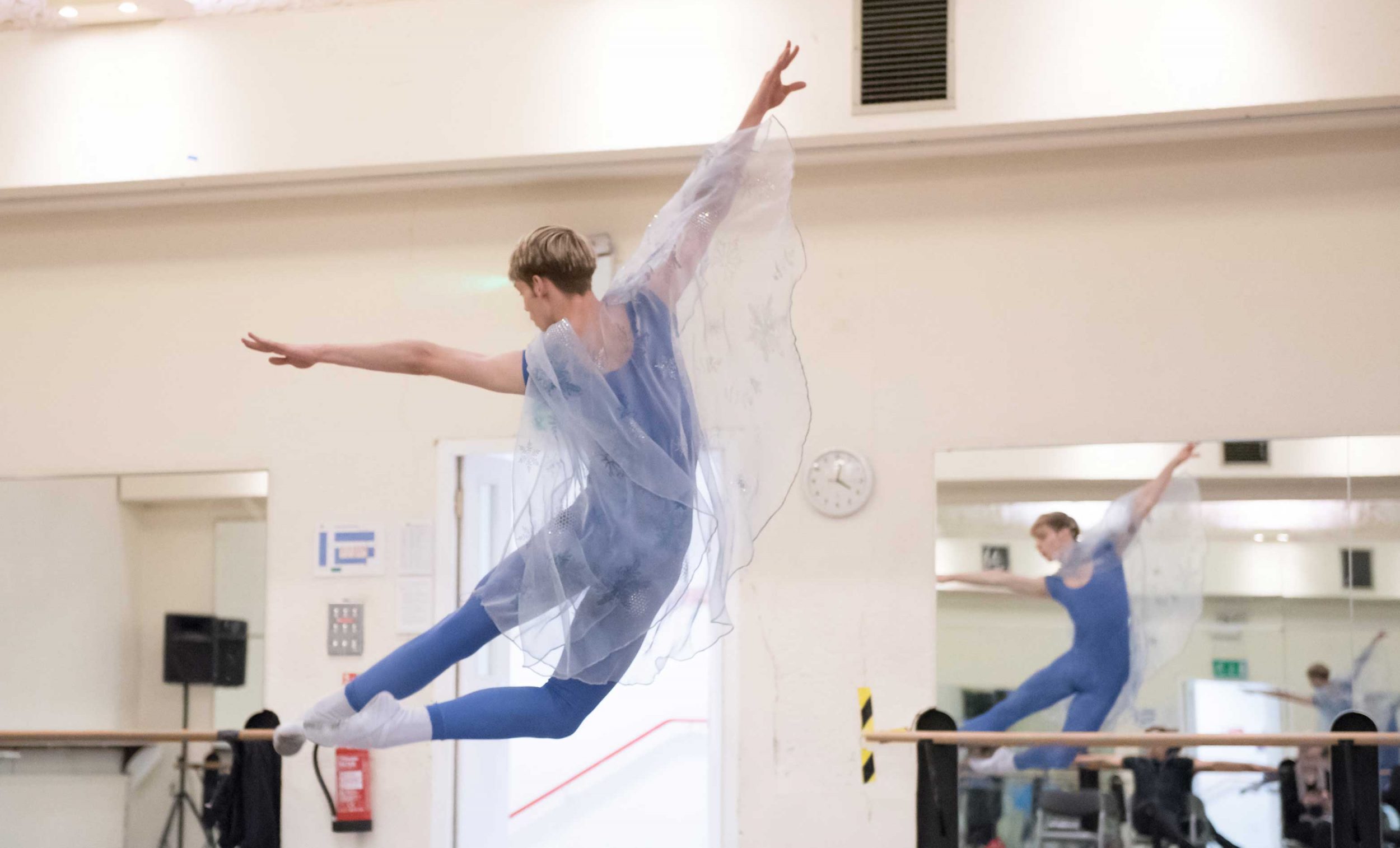 James Hobley on dancing in My First Ballet: Cinderella
ENB School student on dancing with autism
28 Apr 2017
Today is Autism Dance Day, which helps to raise awareness of autism across the UK. To coincide with the day, we spoke with James Hobley, student at English National Ballet School and former contestant on Britain's Got Talent, who is currently performing in My First Ballet: Cinderella.
How old were you when you started dancing? Can you remember your first lesson?
I was 7 when I first started dancing. I started with freestyle disco classes with my brother and remember the excitement and happiness I felt even in that first lesson.
When was the first time you saw/experienced ballet, and what did you think about it?
When I was 10 I watched a BBC3 documentary about ballet. This inspired me to go and see my first ballet performance which was Ballet Les Classique by Moscow Ballet. I stayed at the end of the show to get the dancers autographs and it was then that I realised that I wanted to do ballet.
You've said that dancing has helped you cope with your autism – by improving your confidence for example. Can you tell us more about that?
Dancing for me was like turning on a switch. I don't have many memories before I started dancing and my family think this is because I didn't always communicate with other people very much. Autism can make it hard to communicate the emotions you are feeling but I think dancing and performing has allowed me to find a way to express myself.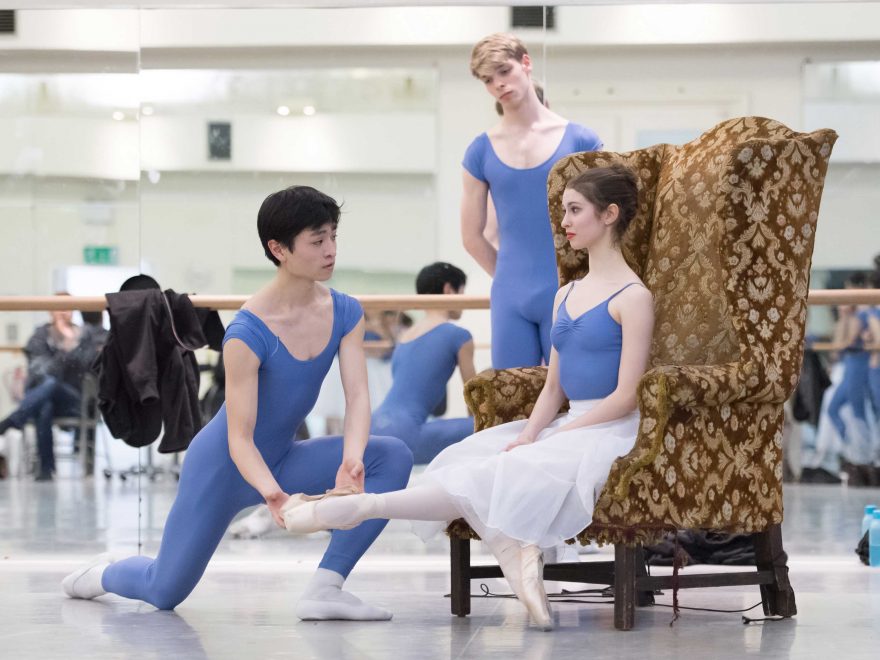 Riku Yamamoto, Maria del Mar Bonet Sans and James Hobley in rehearsals for My First Ballet: Cinderella © Photography by ASH
Getting to the final of Britain's Got Talent is a huge achievement. How did it feel, was it daunting performing in front of such huge audiences?
Being on Britain's Got Talent was amazing. I was quite used to performing in competitions from my experience with freestyle disco dancing so the preliminary rounds weren't too bad. The live shows were much more daunting, especially the cameras which took some getting used to. I was only 11 at the time so I think in some ways I didn't understand the magnitude of it all, I guess that probably helped really!
How did it feel to find out you had a place at English National Ballet School?
I was ecstatic to be offered a place with English National Ballet School, it was my dream to come here. I'd heard a lot about ENBS from one of my best friends who was a student here before me. I love the sense of family at the School.
What do you enjoy most about ballet school? I love the training at the School and the opportunities we get such as being taught by amazing guest teachers or dancing with English National Ballet. Most of all I love the people though and the close connection between all the students and staff.
What are you looking forward to most about dancing in My First Ballet: Cinderella?
So much! It will be the first ballet I've danced in so that is exciting. I've enjoyed learning the different roles and thinking about each of the characters and their personalities and how you portray that on stage. I'm also really looking forward to the experience of being on tour with my friends.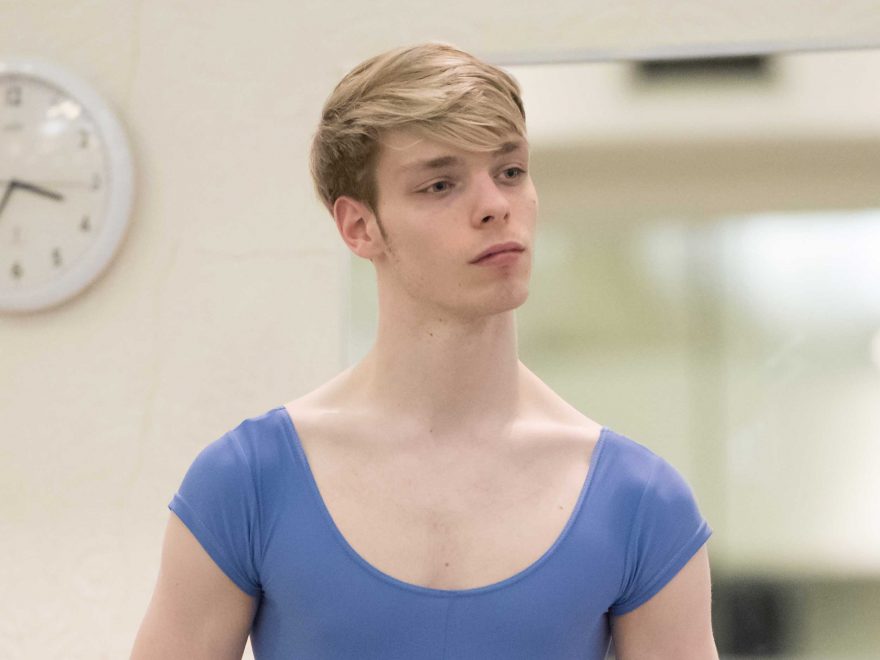 James Hobley in rehearsals for My First Ballet: Cinderella © Photography by ASH
Can you tell us about the roles you have been rehearsing?
I've been rehearsing a few different roles including the Prince, which is very exciting! I've also been working on corps de ballet roles, Court Master, and the seasons Winter and Spring. We learn lots of different roles so that we are ready to dance any if the opportunity comes up.
You have found a mentor in Le Ballets Trockedero de Monte Carlo dancer, Philip Martin-Nielson. Can you tell us about how Philip has helped you?
Philip has been amazing. He is incredibly inspiring and supportive. It has been great getting to know someone who has made a career in dance whilst facing the same challenges as me.
What are your hopes for the future?
I hope to have a long and fruitful career but most of all to always enjoy dancing as that is why I started!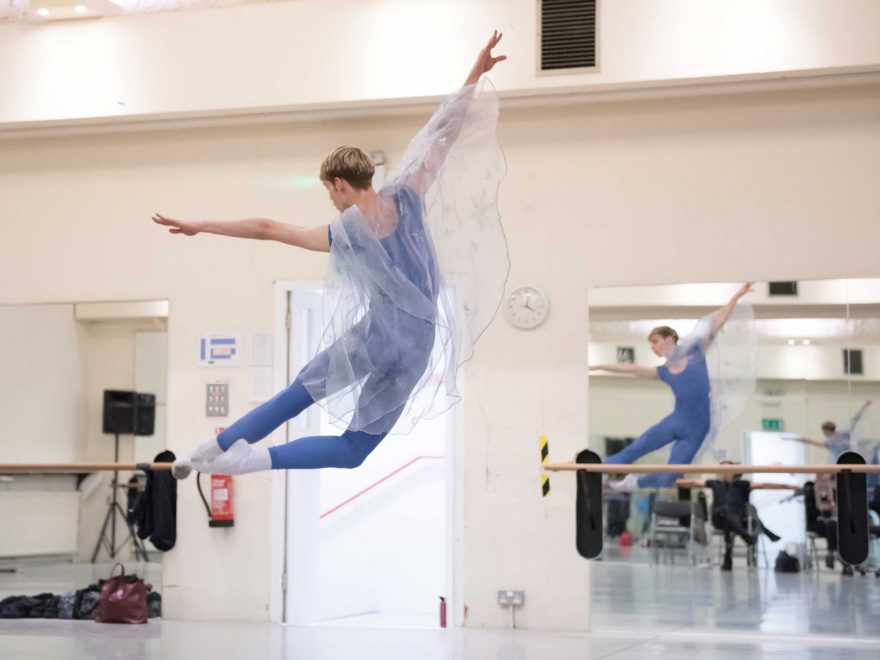 James Hobley in rehearsals for My First Ballet: Cinderella © Photography by ASH
Finally, can you tell us a little bit about the charity you are a patron of?
I am a patron for Anna Kennedy's charity which is amazing because I get to help other people on the autistic spectrum and inspire others to achieve great things. Anna Kennedy has done really big things with her charity. I have performed at conferences and balls in aid of the charity to raise money and awareness and it's always a pleasure.
See James Hobley perform with other English National Ballet School students in My First Ballet: Cinderella, on a National tour until 30 July. For more info and to book tickets click here.