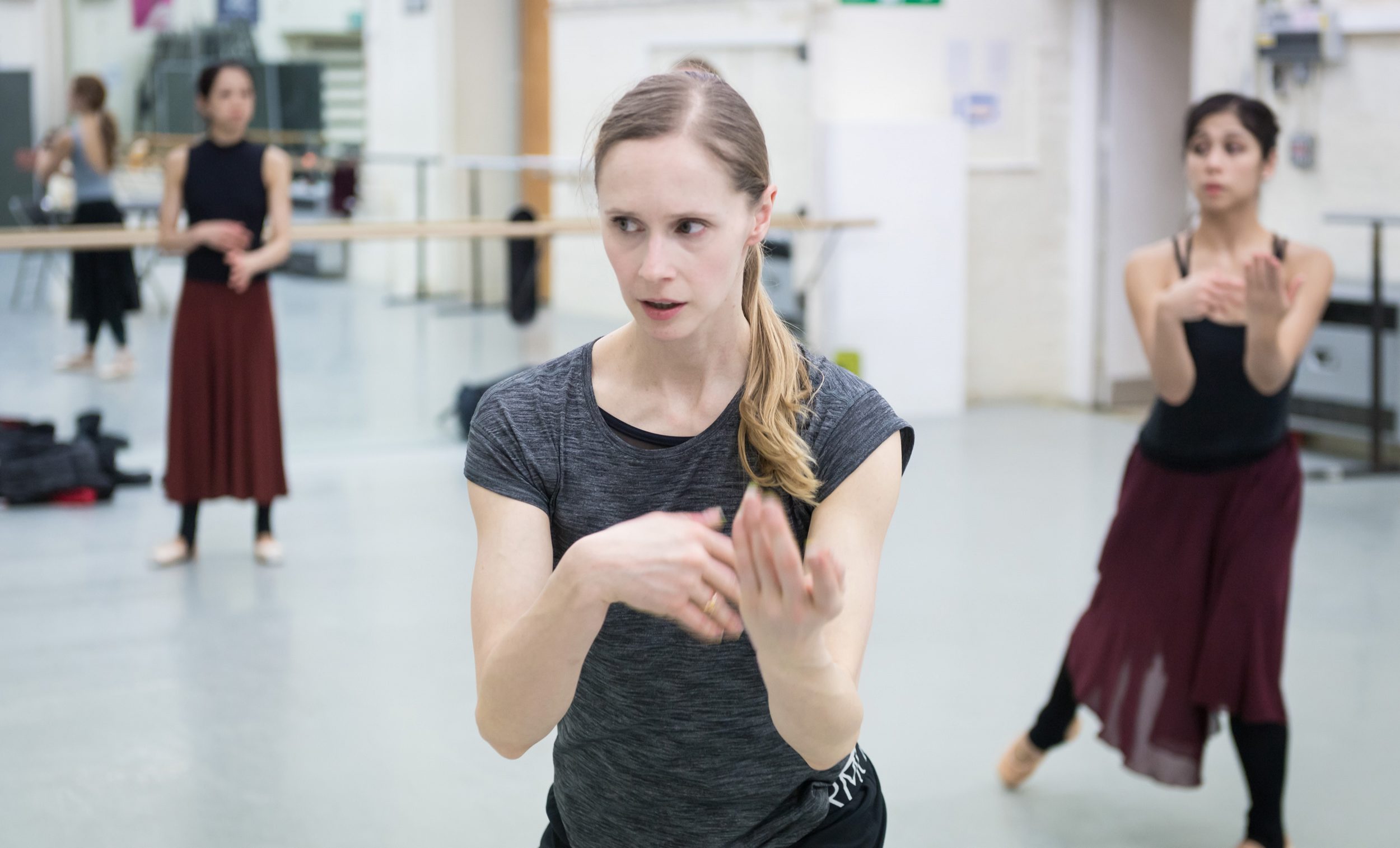 Interview with Stina Quagebeur: "Dance can bring out feelings that words struggle to convey"
28 Feb 2019
Meet the choreographer of Nora, as she tells us more about her new creation based on Henrik Ibsen's A Doll's House.
Nora will be available to stream in full for free on Facebook and YouTube from Wednesday 20 May at 7pm BST, for 48 hours.
Who are some of the creative voices that inspire you, and why?
I think theatre director Emma Rice is fantastic. I love what she did at the Globe in London, and how a lot of her work reimagines not just plays, but theatre itself. She's grabbed new audiences with how she has adapted the classics. Her shows begin as soon as you enter the building and they don't end until you leave. She uses everything available to her and she immerses you in her world.
Do you have a favourite dance work?
Parade by Crystal Pite danced by NDT is the best dance work I have seen. It begins with clowns and circus performers coming out of a small tent until suddenly the stage is filled with artists. It looks like total chaos but it's not: you start realising that they are all morphing into something ordered. It's funny, you laugh but then it turns into a battle, a war, and suddenly it becomes a death zone. You can't predict what's next and I admire that about her work.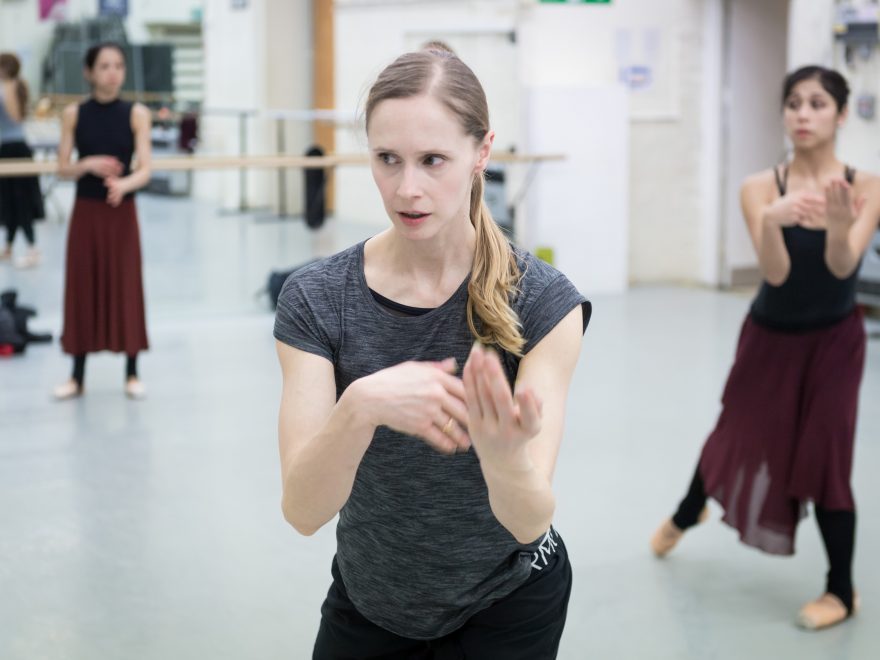 Stina Quagebeur leading a Nora rehearsal with Crystal Costa (right) and Erina Takahashi (left) © Ian Gavan
Tell us about Nora: why did you decide to adapt A Doll's House into a ballet?
The play is incredible. Ibsen's work captures so much and it is arguably more relevant today than when it was first written. He picks up on subtleties of love, relationships and loneliness. His work is powerful in its understatement and never cliché.
The work originally inspired me for a short work I created for Norwegian National Ballet.
I confess when I first saw A Doll's House I actually didn't fully understand it. It made me want to see it and read it more and more until I totally understood Nora through and through.  I have watched a lot of different productions by now and I think dance can bring out something Nora struggles to show in the play.     
How will you distil the play into a 1-act ballet?
My work is not A Doll's House: it is called Nora and it is a more focused look at the lead protagonist of the play. As I read and saw A Doll's House more and more, I have developed my own interpretation and my own views – particularly about Nora.
I think dance can bring out feelings and emotions that words and actions of a play struggle to convey.  What is actually going on in Nora's mind? She hides so much behind a perfect persona. This for me is the core of A Doll's House because it's so relatable. I think there are loads of people who could relate to the prospect of being in a relationship and still feeling alone.
I am aiming to capture that spectral kind of love – i.e. loving what you see and not what is really right there in front of you. I also want to capture the strength of Nora as she struggles with adversity and finds her own truth.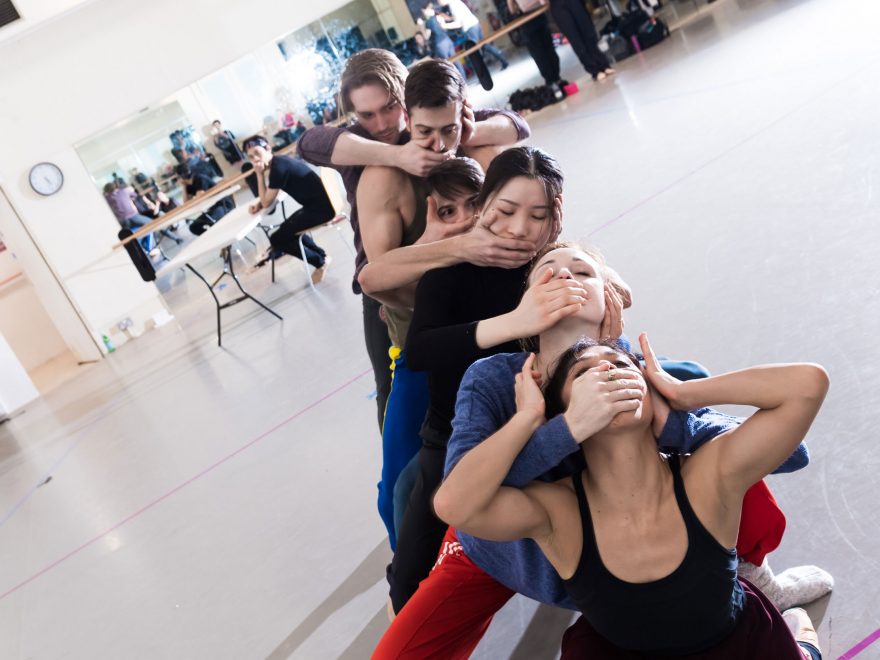 (front to back) Crystal Costa, Adela Ramirez, Rina Kanehara, Francisco Bosh, James Forbat and Henry Dowden in rehearsals for Stina Quagebeur's Nora © Ian Gavan
How will you bring her feelings into focus? Through the steps and characterisation?
Nora will have a chorus of 5 dancers which I'm calling the voices. They are her thoughts and her feelings embodied in phantom-like form. They represent the constant and never-ending dialogue that we all have in our own mind. They will always be present. They will guide or confuse Nora all the time: like all of our inner voices they are not one coherent whole, they pull her in lots of different directions.
The ballet will include continuing references to the sounds and actions of Nora's voices. I hope the voices will make Nora real for the audience: they show that at any given time Nora, like all of us, doesn't feel one thing but hundreds. She's not easily cast as victim, villain or hero – although at times she is all of these.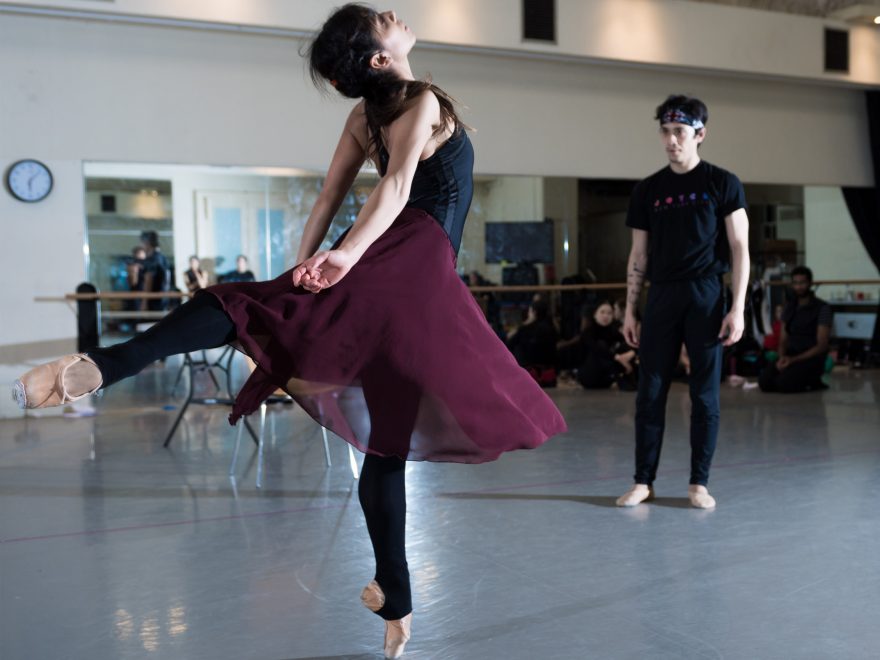 Crystal Costa and Jeffrey Cirio in rehearsals for Nora © Ian Gavan
How has the creation process been going?
It's been intense. I never stop thinking. I process what I've seen during the day when I get home and in the early mornings I start planning for the day ahead. I always have hundreds of questions and I have to find the ones I can answer now. Then by dealing with those you can suddenly answer the next few and so on it goes.
I have also had a week of research and development with a few dancers before the company came back from holidays in January. It was a great week for me to explore a lot of ideas. Crazy ideas. Some work and some don't: you have to be in the studio with dancers and physically start embodying what's been in your mind.
When I started work with my English National Ballet colleagues I had a lot of material. And we have developed on from there. I wanted to work collaboratively with my cast, so the process is still on-going.
The ending of A Doll's House is very famous: will Nora also slam a door as she walks out?
It's one of the questions in my mind but it's not one I can answer at the moment. You'll have to come and see to find out!
Nora will be available to stream in full for free on Facebook and YouTube from Wednesday 20 May at 7pm BST, for 48 hours.
She Persisted was sponsored by Cunard.