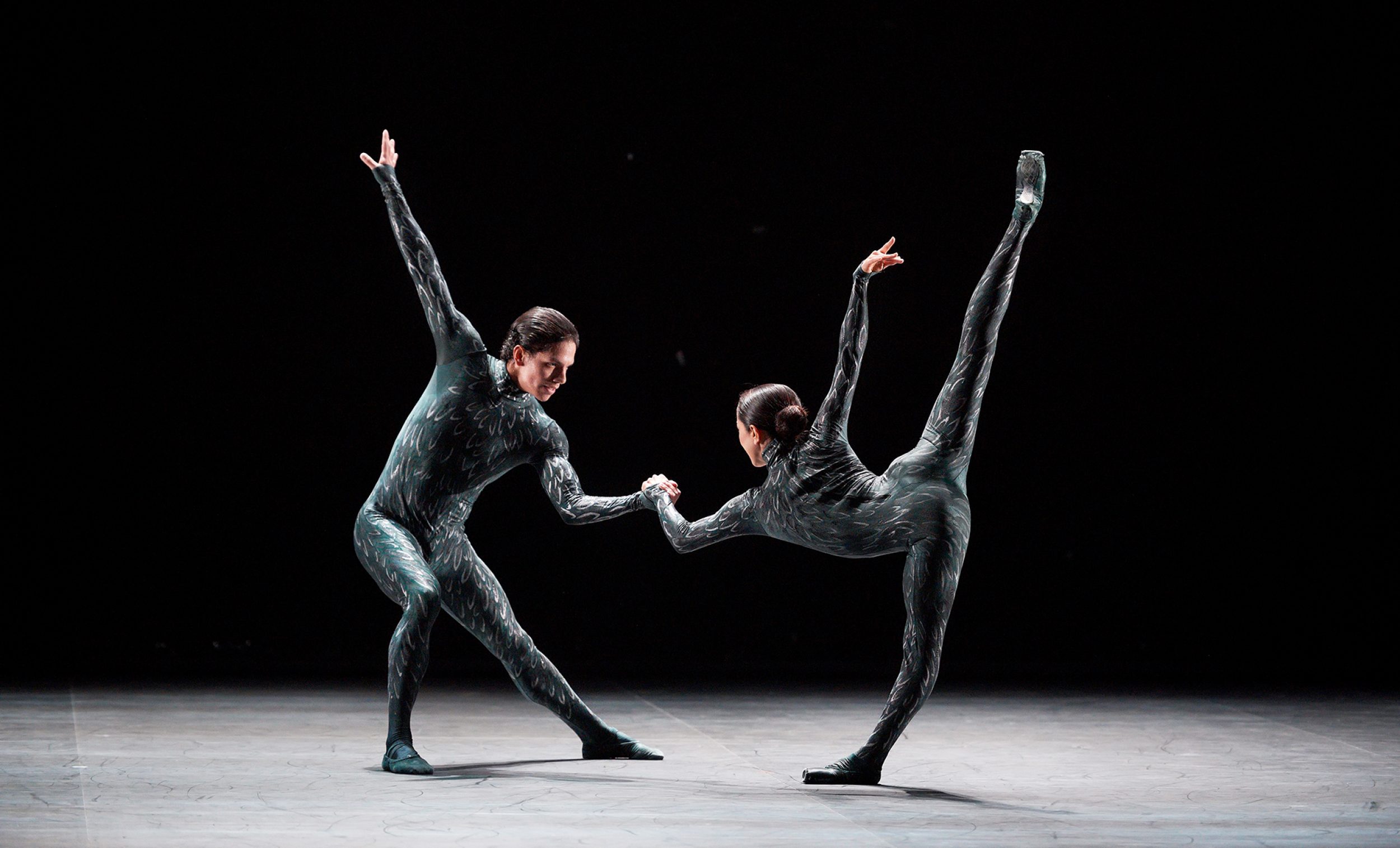 Fantastic Beings by Aszure Barton
#WednesdayWatchParty
12 May 2020
Fantastic Beings is, in the words of its creator, "a really physical, active, colourful piece." Discover what makes it, well, fantastic.
Aszure Barton's Fantastic Beings will be available to stream in full for free on Facebook and YouTube from Wednesday 13 May at 7pm BST, for 48 hours.
In 2016, choreographer Aszure Barton created Fantastic Beings as part of our She Said triple bill of works by female choreographers. The piece was reworked in 2018 and performed as part of our Voices of America programme at Sadler's Wells, when this performance was filmed.
THE MOVEMENT AND CHOREOGRAPHY
Choreographer Aszure Barton started learning tap at the age of three, trained in classical ballet at Canada's National Ballet School, and has been creating dances for companies and artists around the world for over 25 years – including Alvin Ailey American Dance Theater and Mikhail Baryshnikov.
Barton describes her creative process as very collaborative – a conversation of movement between choreographer and dancers in which her "job is to listen and observe and pick up on people's intuitive choices".
This two-way exchange of energy is also how she views an audience's relationship to a dance work: "I believe in the power of imagination so I won't specifically tell an audience what to feel or what the work is supposed to evoke".
As a result, there is no plot in Fantastic Beings: the audience is free to explore their own ideas and emotional responses to the piece.
THE MUSIC
Fantastic Beings is set to Anthology of Fantastic Zoology, music by composer Mason Bates. Listen to it here.
Created in 2015 for the Chicago Symphony Orchestra, it's inspired by magical realist writer Jorge Luis Borges and his book of the same name – a compendium of mythological creatures.
Barton immersed herself in the music for months prior to setting foot in the studio: "I really, really want to respect the score. So, it's very musical, and I'm dissecting what the composer has done", she said at the time. For our Artistic Director Tamara Rojo, the resulting piece "perfectly captures the extraordinary qualities of Mason Bates's brilliant composition".
What are those qualities? Playfulness, richness, intricacy. Critics have called the piece "a fascinating aural feast" (Chicago Sun Times) and said it recalled "Saint-Saens' Carnival of the Animals, but on a meth high" (Chicago Tribune). Strange sounds come out of ordinary orchestral instruments, and there are also 13 timpani, and even a soprano wind machine!
Each of the 11 movements is named either after a magical creature (Sprite, The Gryphon, Sirens) or after a part of the magical night where they all come together (Twilight, Dusk, Midnight).
For Barton, the score "pays homage to both the full orchestra and to individual members of the ensemble". This celebration of ensemble and individual can also be seen in the choreography, as English National Ballet's dancers move fluidly through solos, pas de deux and group work.
The score was performed live by the English National Ballet Philharmonic at every performance.
THE COSTUMES
"Strange amorphous hairy insect-inspired monsters". Who could resist a costume design brief like this one?
Aszure Barton and Costume Designer Michelle Jank had been working together for nearly a decade when they teamed up again for Fantastic Beings in 2016. The costumes were designed to create a strong contrast: "hairy/insect/monsters" on the one hand and "streamlined animal/bird-inspired unitards" on the other.
Jank drew inspiration from the oily feathers of Australian black cockatoos for the unitards and actually used human hair wefts for the furry costumes. She also cited the score as a major inspiration, describing it as a "kind of sonorous fantasy land where the creatures come to life."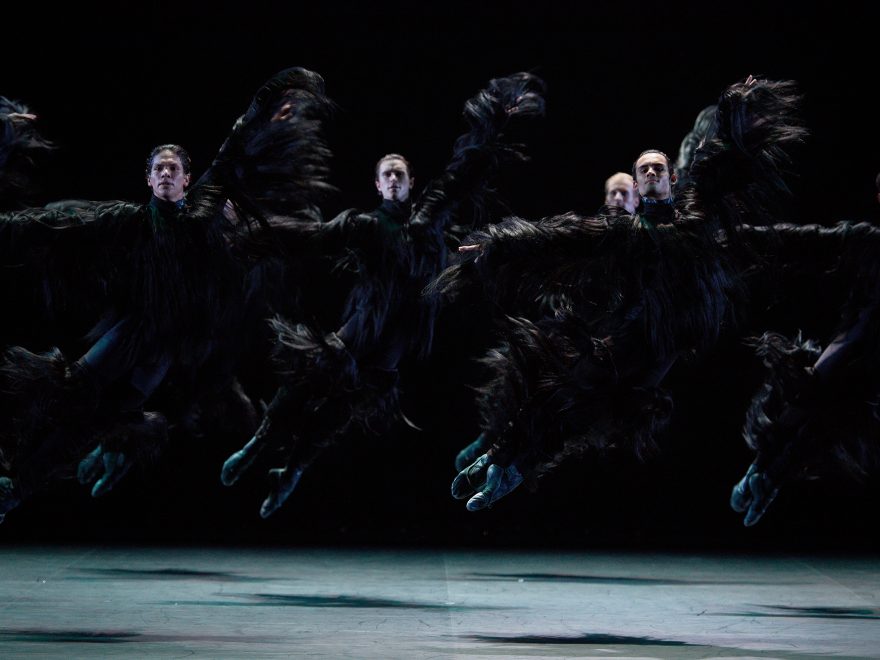 English National Ballet in Fantastic Beings by Aszure Barton (C) Laurent Liotardo
THE REVIEWS
Inspired by the teeming score, she envisions the dancers as a menagerie of marvellous creatures… the texture of movement is consistently gorgeous

New York Times
An otherwordly celebration of the possibilities of the human form

The Daily Telegraph
All manner of slinky, sensual creatures

Evening Standard
Barton's sharp, demanding choreography aligns perfectly with Mason Bates's dissonant, Stravinsky-esque score.

Exeunt Magazine
WATCH OUR INTERVIEW WITH ASZURE BARTON
Aszure Barton's Fantastic Beings will be available to stream in full for free on Facebook and YouTube from Wednesday 13 May at 7pm BST, for 48 hours.