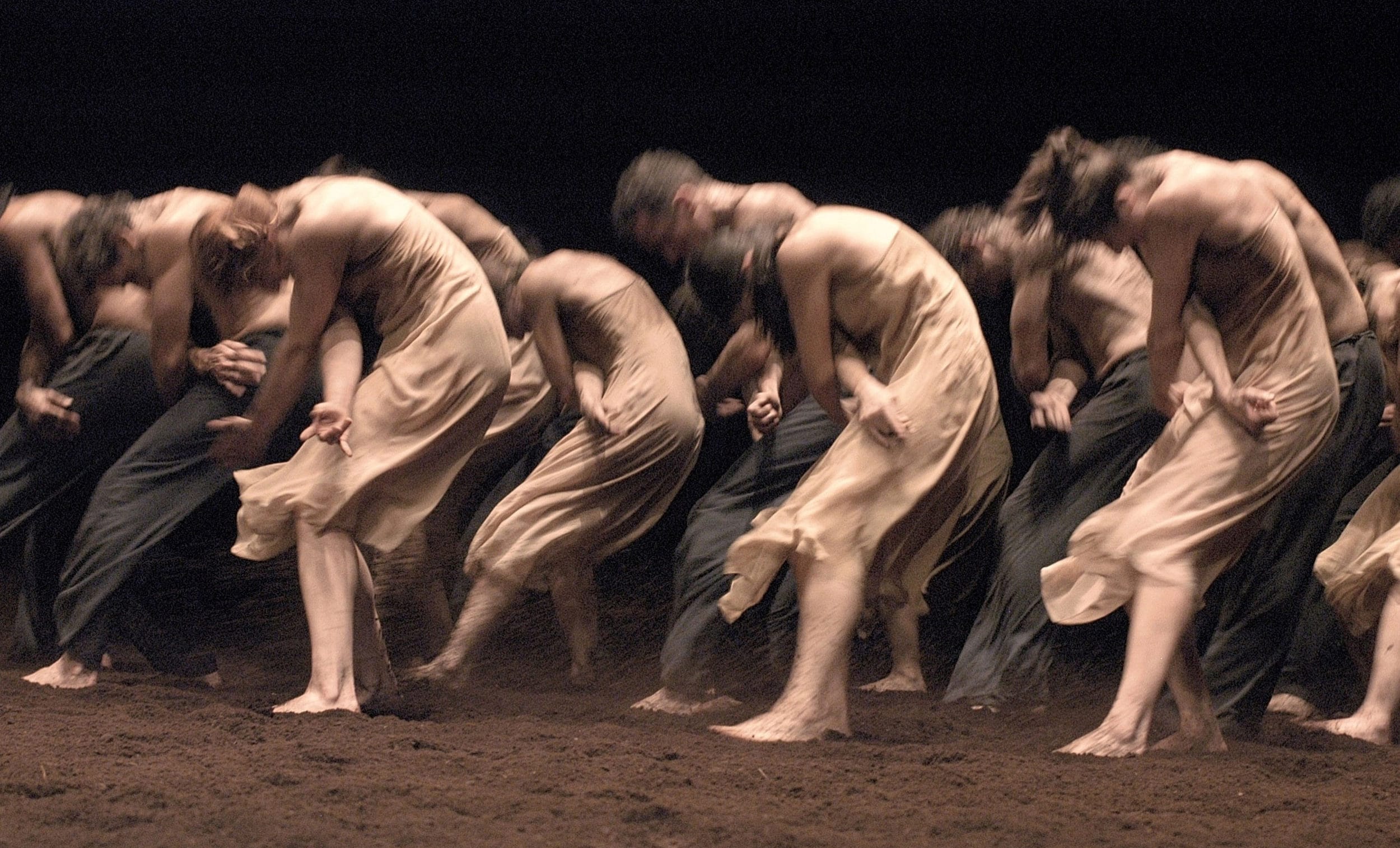 Experiencing Pina Bausch: ENBYouthCo workshop
14 Mar 2017
Last month members of our youth dance company ENBYouthCo took part in a special intensive day of workshops with the Pina Bausch Foundation.
They got the chance to explore the style and approach of the iconic choreographer's work ahead of our triple bill featuring Bausch's Le Sacre du printemps (The Rite of Spring) that we're performing this month.
Made possible with the generous support of the Goethe Insitut-London, the young dancers worked with Kenji Takagi and Josephine Ann Endicott, who are the Rehearsal Directors for this co-production with Pina Bausch Foundation and Tanztheater Wuppertal Pina Bausch. Read on to find out what the dancers thought of this unique experience:
What did you enjoy about the workshops with Kenji and Josephine Ann?
"It was very different to our usual way of working"

"Both Rehearsal Directors were very contrasting in style and tone. The Q&As were useful and it was interesting to learn about the artists."

"It's very different to what we normally do and it's nice to have a change sometimes to be spontaneous or silly. It was really interesting learning about their lives and their pathways into dance."

"It was nice to work with two different people. They had a different approach and dynamic."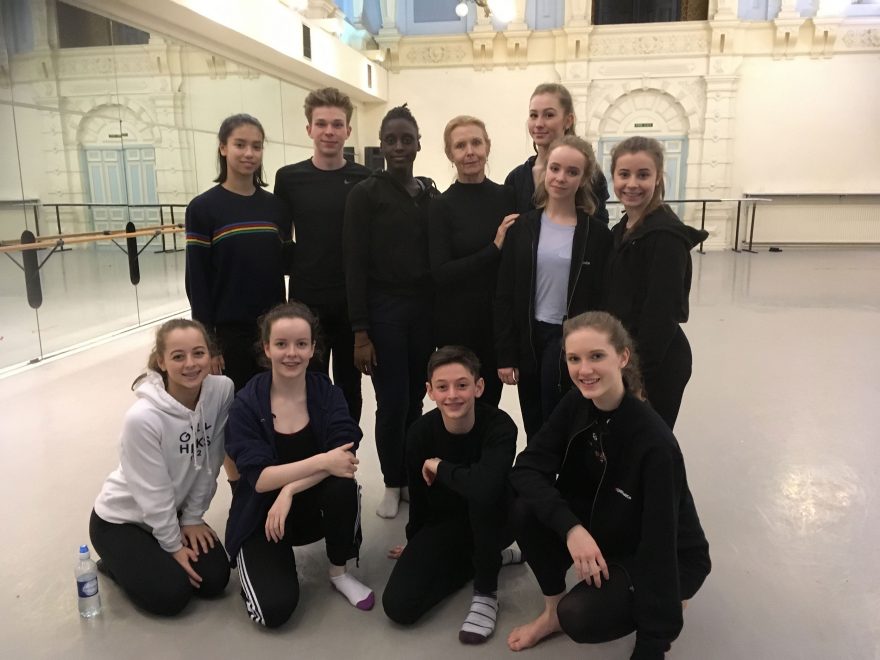 ENBYouthCo with Josephine Ann Endicott. Photo © Jo Meredith
What do you think you have gained from this experience?
"I have gained a new way of approaching choreography – to be more spontaneous."

"I've learnt to be very true to the task in improvisation."

"I have found a different aspect to dance: small movements can create a big effect."

"Self-belief."

"Being less aware of other people's thoughts of my dancing and just to be spontaneous."

"I've learnt to not mentally prepare a movement in your mind when improvising. Be daring."

"I have explored different ways of moving during this workshop in which I have enjoyed immensely."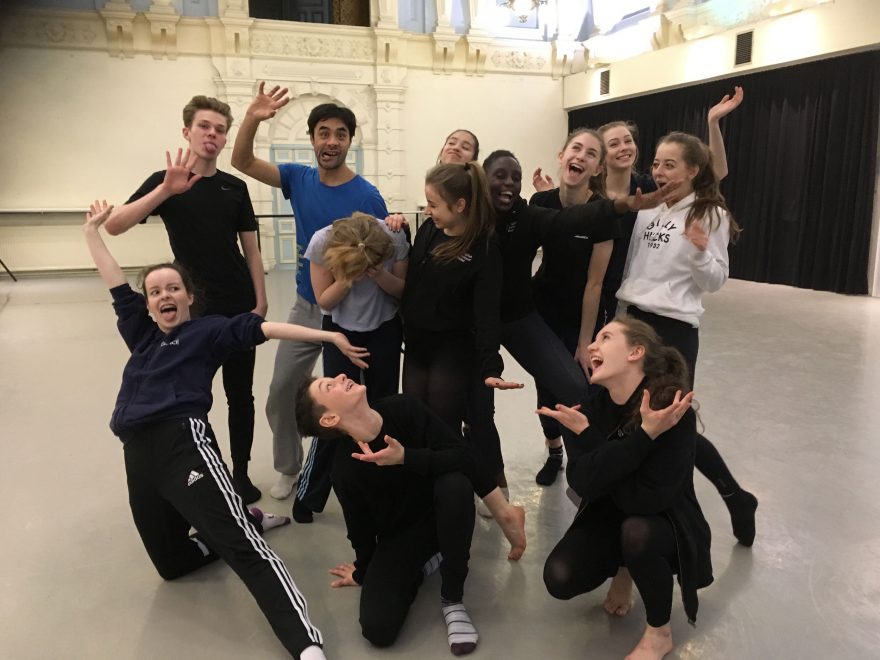 ENBYouthCo acting silly with Kenji Takagi. Photo © Jo Meredith
For Dance Journeys, a large scale project working with West London schools now in its fourth year, ENBYouthCo joins four secondary schools to perform REFRESH \\ RESET on 30 March. This brand new work, developed with the young dancers, is inspired by our new triple bill Bausch / Forsythe / van Manen at Sadler's Wells (23 Mar – 1 Apr 2017), and will be accompanied by young musicians from Royal College of Music Juniors programme, who will bring to life an exciting new score composed by Thomas Hewitt Jones.
Last tickets remaining to see Pina Bausch's Le Sacre du printemps in our triple bill at Sadler's Wells on 23 Mar – 1 Apr. More info and tickets here.