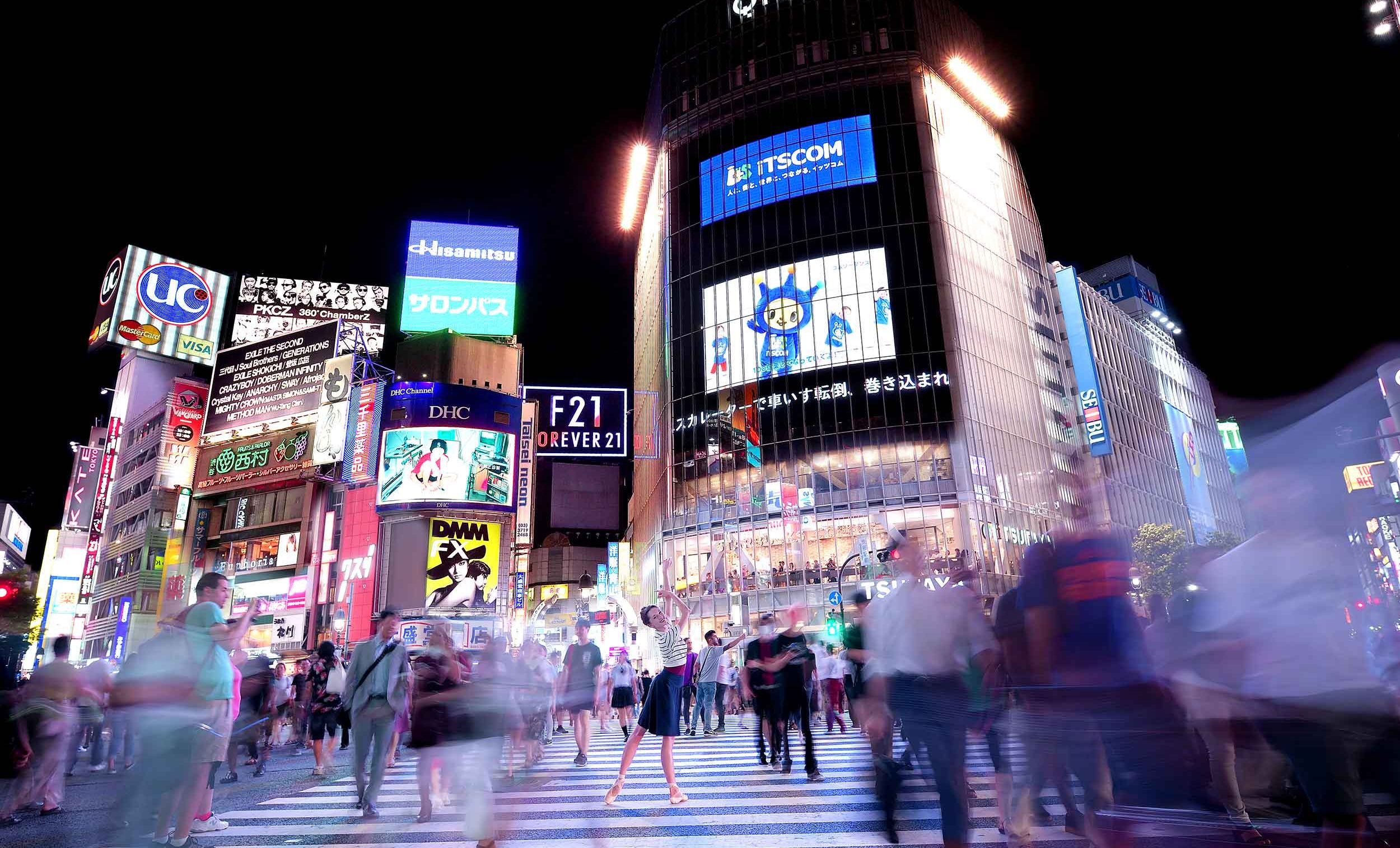 ENB on tour: discovering Japan
21 Jul 2017
The summer months are often when English National Ballet tour internationally, sharing our work with audiences in different corners of the world. Past tours have included Australia, China and Oman, and this summer was no exception, as we headed to Tokyo and Nagoya, Japan to perform Le Corsaire and Coppélia.
The last time we performed in Japan was in 2001, so for many our dancers this was their first time in the land of the Rising Sun. While our dancers' schedules are very busy on tour, they still managed to use some free time to relax and enjoy the sights and sounds around them, discovering Japanese culture with its fascinating history and traditions, and delicious cuisine.
https://www.instagram.com/p/BWLM-9-gRzw/?taken-by=sarahkundi85
They also had the opportunity to meet and take class with the dancers of the Tokyo Ballet, one of the leading performing arts companies in Japan.
Joining us on tour were Guest Artists Osiel Gouneo, Brooklyn Mack and Maria Kochetkova. Since debuting with the Company in our 2015-16 Autumn tour, Osiel reprised the role of Conrad in Le Corsaire, while Brooklyn reprised the roles of Conrad and Lankendem in Le Corsaire, and made his debut as Franz in Coppélia. Maria, currently Principal with San Francisco Ballet and American Ballet Theatre, danced the role of Medora in Le Corsaire. Flick through Brooklyn's images from the trip below:
Guest Artist Jurgita Dronina, who becomes Lead Principal with us shortly, joined us in Tokyo to dance in Coppélia with Cesar Corrales. During the tour, following the last performance of Le Corsaire, Artistic Director Tamara Rojo announced that Cesar Corrales was being promoted from First Soloist to Principal dancer next season.
https://www.instagram.com/p/BWSA8vfl7mH/?taken-by=cesarcorrales926
Audiences in Japan were wonderful and gracious, making the Company feel so at home and appreciated. We'd like to say a massive thanks to everyone who came to see us perform there!
What a wonderful end to our time in Tokyo!!! @ENBallet @NBS_ballet @NBS_japan I hope we can be back very soon in 🇯🇵 pic.twitter.com/lf9SScIRvE

— Tamara Rojo (@TamaraRojo1) July 17, 2017
The dancers return to our London studios next week to continue rehearsals for Nureyev's Romeo & Juliet before we open at Southbank Centre from 1 – 5 August 2017.
Check out some more images from the tour below, and follow us on Facebook, Twitter and Instagram to hear more about upcoming tours.