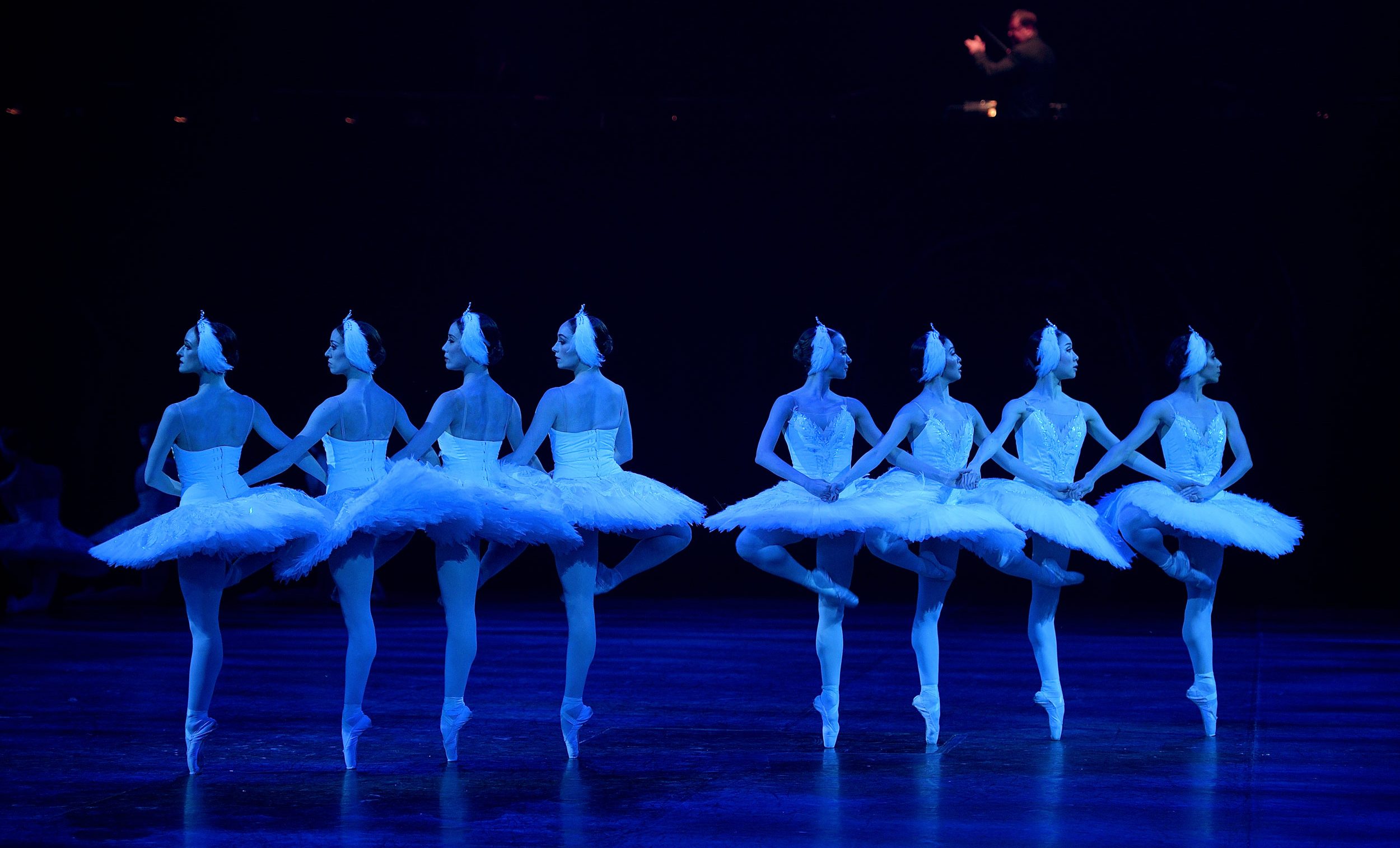 The ENB pub quiz: ballet round
15 May 2020
Are you doing a virtual pub quiz every week with your friends or family during lockdown?
Are you this week's quiz master? Here are 10 ballet questions. You're welcome.
You can adapt these questions to make them easier, for example by offering multiple choice answers.
You'll need to read these out and play the music questions (number 5 and 6) using the Spotify playlist below (or your participants will see too much of the information!)
Full answers below.
Question 1
How many basic feet and arm "positions" are there in ballet? (1 point)
Multiple choice version:
a) One
b) Three
c) Five
d) Eight
Question 2
Many ballet steps are in French. What do the following mean? (1 point for each)
a) Plié
b) Jeté
c) Relevé
d) Retiré
Simpler version: Many ballet steps are in French. Which of these is used to describe a type of jump?
Question 3
In the most festive ballet of all, the leading fairy is named after a sweet. What is the name of the ballet, and the name of the fairy? (1 point for each)
Question 4
In Swan Lake, the name of the White Swan princess is Odette. What is the name of the Black Swan? (1 point)
Question 5
Refer to Track 1 of the playlist. What kind of creature dances to this very famous piece of ballet music? (1 point)
Question 6
Refer to Track 2 of the playlist. Name the composer and the ballet. (1 point each)
Question 7
Which country did ballet originate from as an art form? (1 point)
Question 8
Which famous ballerina, known to the public by her stage name, was known to her family as Peggy Hookham? (1 point)
Question 9
What are the stiff tulle costumes used in many classical ballets called? (1 point)
Multiple choice version:
a) Gilets
b) Tutus
c) Crinolines
d) Flare skirts
Question 10
What is the name of a partnered dance between a male dancer and a female dancer? (1 point)
Hint: It is also in French!
Bonus question (3 points)
In 1913, the premiere of this ballet caused a riot. What is the name of the ballet?
Who was the composer of the music, and who was the choreographer?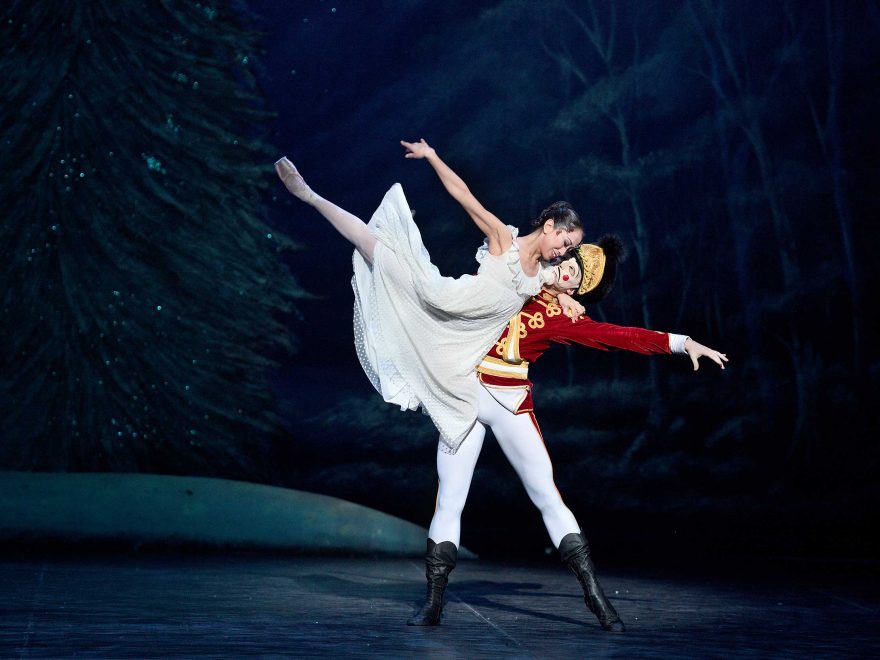 Erina Takahashi and Skyler Martin in English National Ballet's Nutcracker © Laurent Liotardo
Answers:
Question 1
There are five core static positions of arms and feet, on which other movements are based. These are simply referred to as :"first position", "second position" etc.
Question 2
a) Bent. The first exercise of any barre is a plié: the feet are placed in each of the five positions mentioned in the first question, and the dancer bends the knees.
b) This technically means "thrown" but in ballet refers to a travelling jump – a throwing of the self!
c) Raised. This refers to a dancer raising themselves up onto the balls of their feet (en demi pointe) or fully onto the tips of their toes (en pointe) if wearing pointe shoes.
d) This translates essentially as "withdrawn" but in ballet refers to a dancer drawing one leg upwards with the knee bent and the foot placed closely against the other leg to create a triangle. This position is used for pirouettes amongst many other steps.
Question 3
The Sugar Plum Fairy appears in The Nutcracker.
Question 4
The Black Swan's name is Odile.
Question 5
This is known as the Dance of the Cygnets (or Baby Swans)
Question 6
The composer is Sergei Prokofiev (last name is sufficient!) and the ballet is Romeo and Juliet. Anyone who mentions The Apprentice loses a point.
Question 7
Ballet originated in Italy, although it developed greatly and rose to prominence in the French court of Henry II in the 1500s, as his wife Catherine de Medici was Italian and a devoted ballet lover.
Question 8
Margot Fonteyn
Question 9
Tutus
Question 10
Pas de deux 
15 potential points in total!
Bonus question: The Rite of Spring (Le Sacre du Printemps), music by Stravinsky and choreography by Nijinsky.