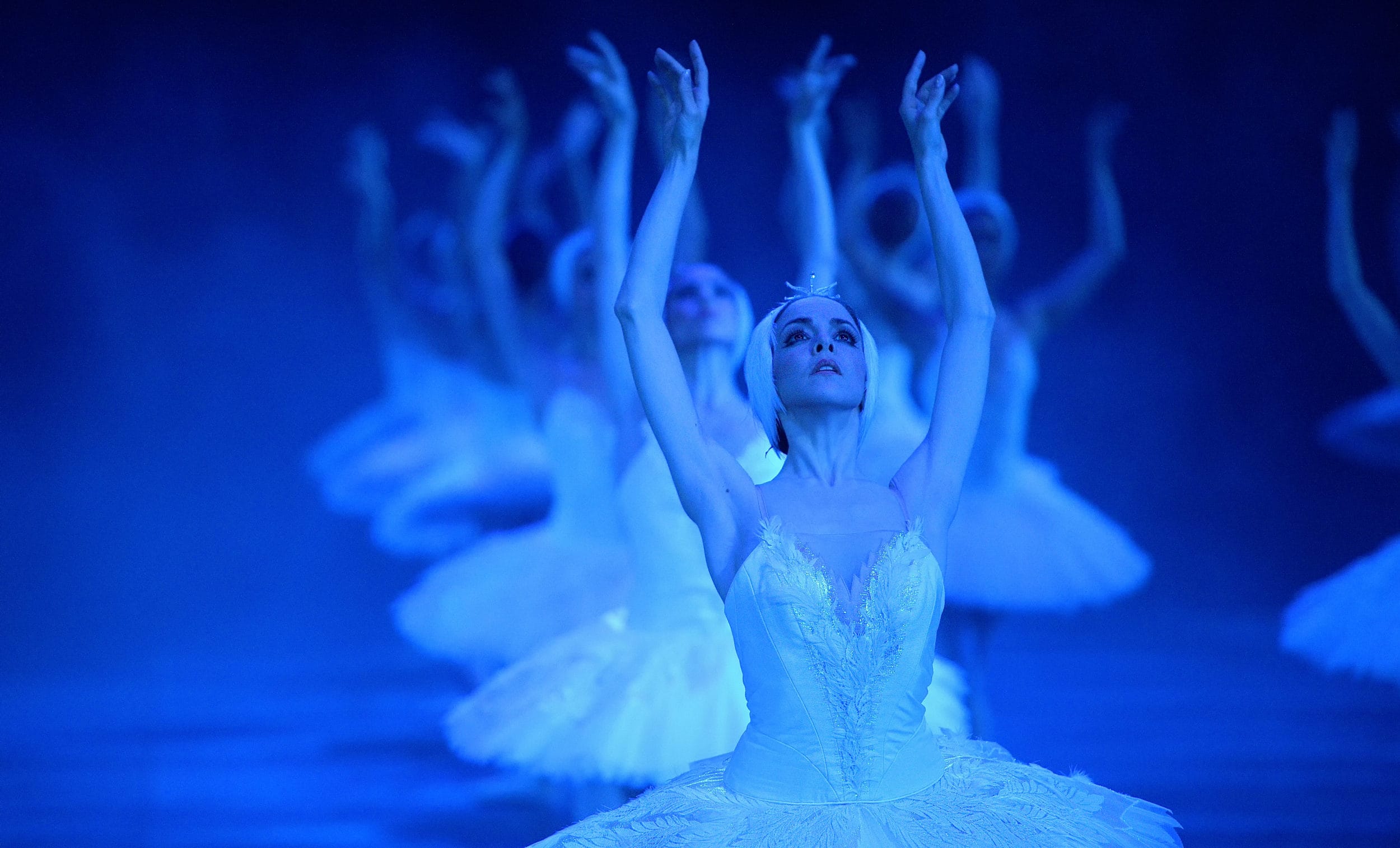 Win Omorovicza's new ballet-inspired full body treatment at Equinox
16 Jun 2017
Hear from Artist of the Company Jennie Harrington about the importance of massage in our dancers' lives, and enter our competition for the chance to win skincare products and full body treatment from our partner Omorovicza at Equinox.
Created in collaboration with our Company Masseur Dominic Hickie and Jennie Harrington, Budapest-based skincare brand Omorovicza, has developed a new full body massage treatment. Launched at Equinox, a stone's throw from our home in South Kensington, the two-part treatment adopts techniques we use to prepare a dancer's body for performance and help aid recovery once they step off stage.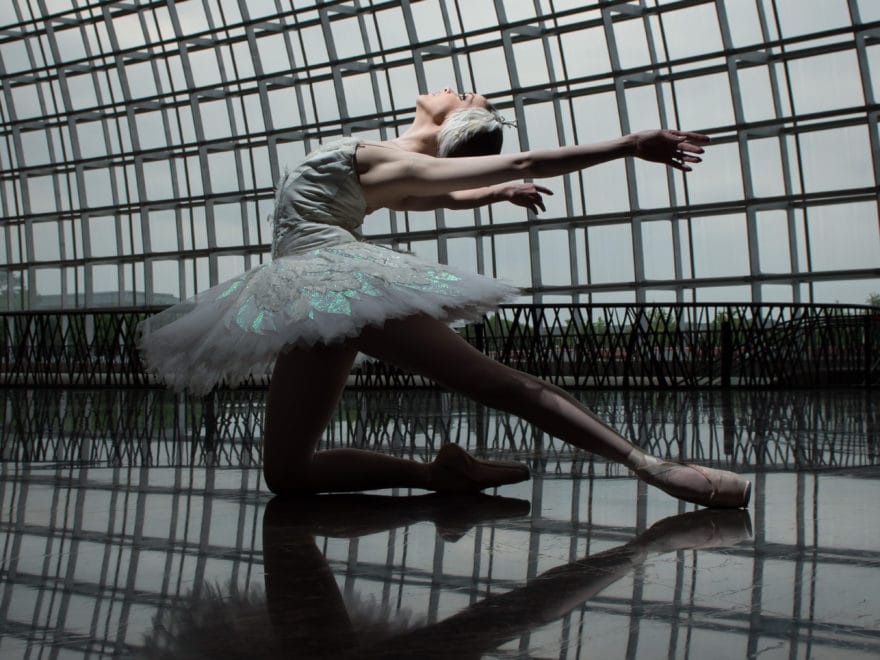 Jennie Harrington as a swan with English National Ballet on tour in Beijing, China © Photography by ASH.
The treatment was created in two parts – why is it so important to 'invigorate' and 'cool down' your body before and after an intensive work out? What would a dancer typically do?
Warming up and cooling down the body when you work out is the most beneficial way to exercise. Every dancer has their own individual way to prepare their body to dance but our daily ballet class is our warm up – a slow progression of exercises starting with more contained motions and ending with big explosive movements. Prior to this a lot of people use some form of cardio equipment to raise their heart rate but it is also wise to do some easy stretching. The 'cool down' from a workout or from a rehearsal involves more stretching, and rolling on a foam roller to massage out the muscles. The cool down should be calm and gentle to allow your body to adjust back to its resting heart rate.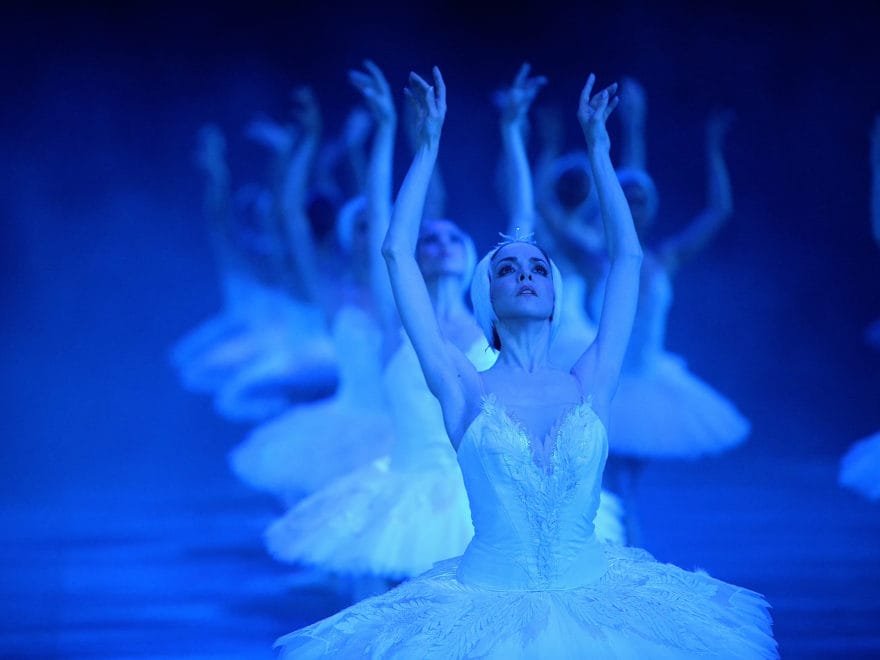 Last year's Corps de Ballet Award winner, Jennie Harrington, performing in Swan Lake in-the-round. © Laurent Liotardo
Why is massage so beneficial for the body before and after exercise?
A massage performed prior to exercise is ideally invigorating and can be used to 'wake up' and prepare the muscles for the activity about to take place. A massage post-exercise is a lot gentler and involves stretches and sweeping motions to encourage length in the muscles and to help any lactic acid that has built up to redistribute. Massage is an incredibly beneficial way of looking after your body, to help prevent injuries and build a greater understanding of your body and its needs.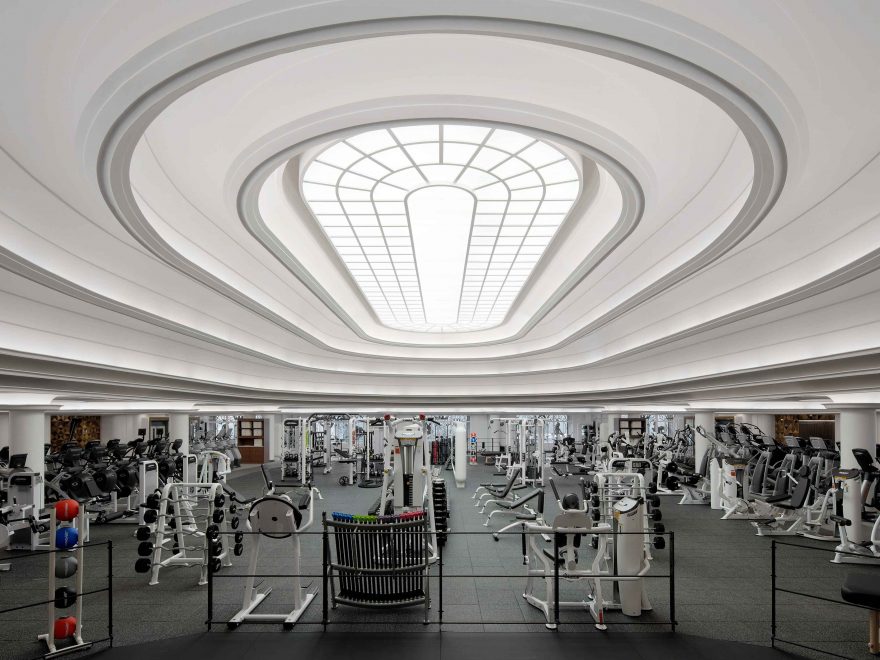 Competition
Enter for the chance to win this new two-part massage treatment and products from Omorovicza at Equinox, worth over £370. The competition closes at midnight on Wednesday 5 July 2017.
The winner will enjoy this 90-minute body conditioning experience which first focuses the body for intensive exercise and then cools down the muscles and joints after strenuous effort. On the day, you can also enjoy full use of the facilities at Equinox Kensington; being able to relax in the lounge cafe or make use of Equinox's luxury amenities, then go home with Omorovicza's Thermal Cleansing Balm, Firming Body Oil, and Queen of Hungary Mist and Body Cream to keep the regeneration going.
Terms and Conditions:
The competition closes midnight BST on Wednesday 5 July 2017.
To enter, you must be at least 18 years of age.
Not open to employees of English National Ballet, Omorovicza or Equinox.
The winner will be selected by random draw from all entries received, and notified by English National Ballet via email and given details of how to claim their prize. If the winner does not respond within 14 days of being notified of their win, the prize will be forfeited and another winner selected.
The prize expires within 6 months from date of being notified as the winner, and cannot be exchanged for cash or other services.
Guest visit to Equinox valid on day of treatment only, and both parts of the treatment must be used during one visit.
Subject to availability.