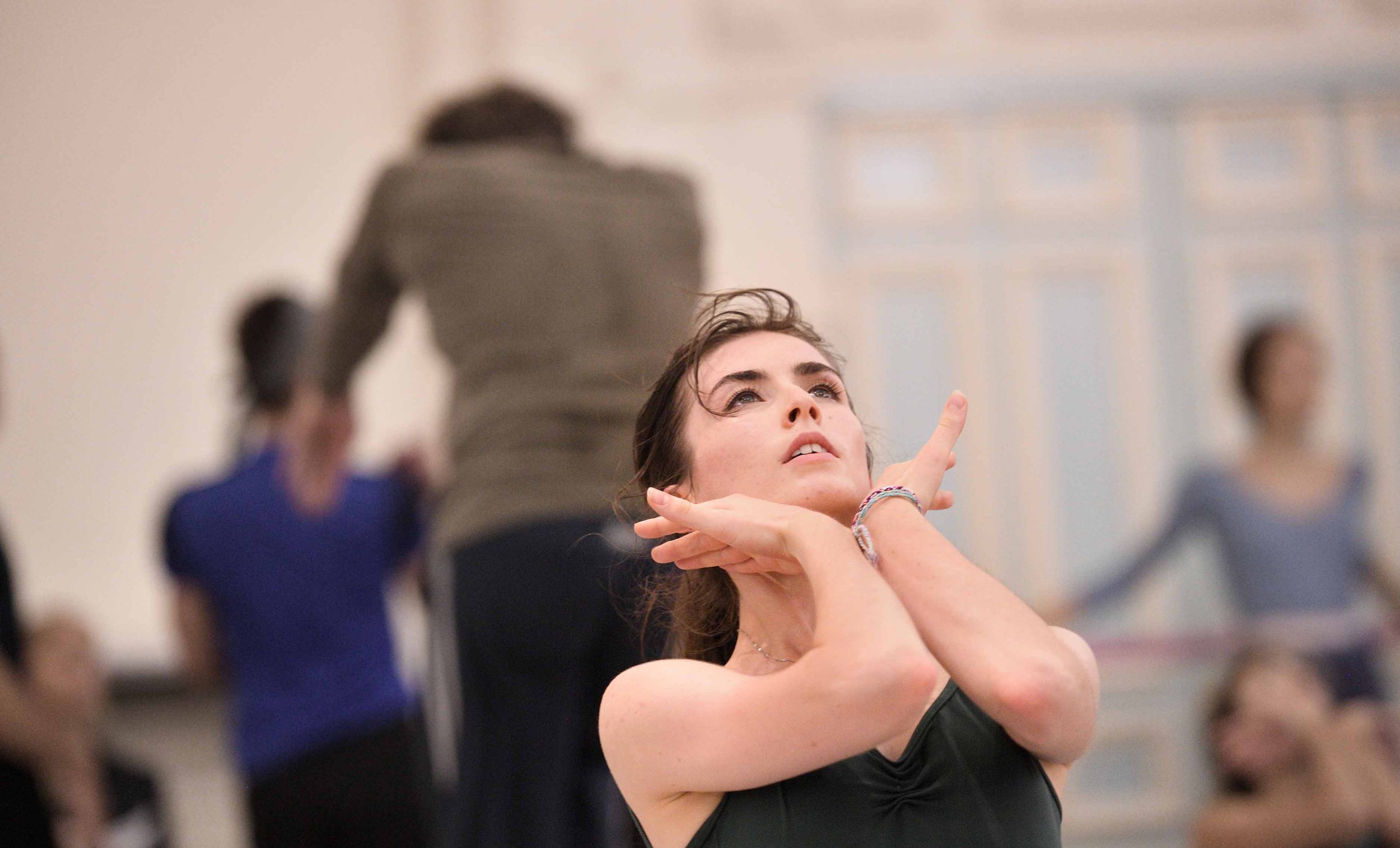 Catch up with Artist Connie Vowles on performing in her hometown of Bristol
22 Nov 2017
Rudolf Nureyev's inventive and passionate version of Romeo & Juliet opened at the Bristol Hippodrome last night and continues until Saturday. We sat down with Bristol-native and Artist of the Company Connie Vowles to talk about what it's like returning to her hometown this week to perform Shakespeare's heartbreaking tale.
How does it feel to be performing in your hometown?       
I feel very honoured as a young dancer to be touring to my hometown alongside such inspiring artists. I'm from 'Downend,' and left Bristol at 10 years old to train at The Royal Ballet School, so to return on tour as a professional dancer is the best feeling ever. English National Ballet tour to Bristol lots, and I hope that as the years pass and my career progresses I will dance more and more for Bristol audiences. I really love being a 'homegirl,' it makes all the emotional and physical effort it takes to be a ballet dancer all the more rewarding. I'll always appreciate where I came from and those in Bristol who have been a support to me since I began my career.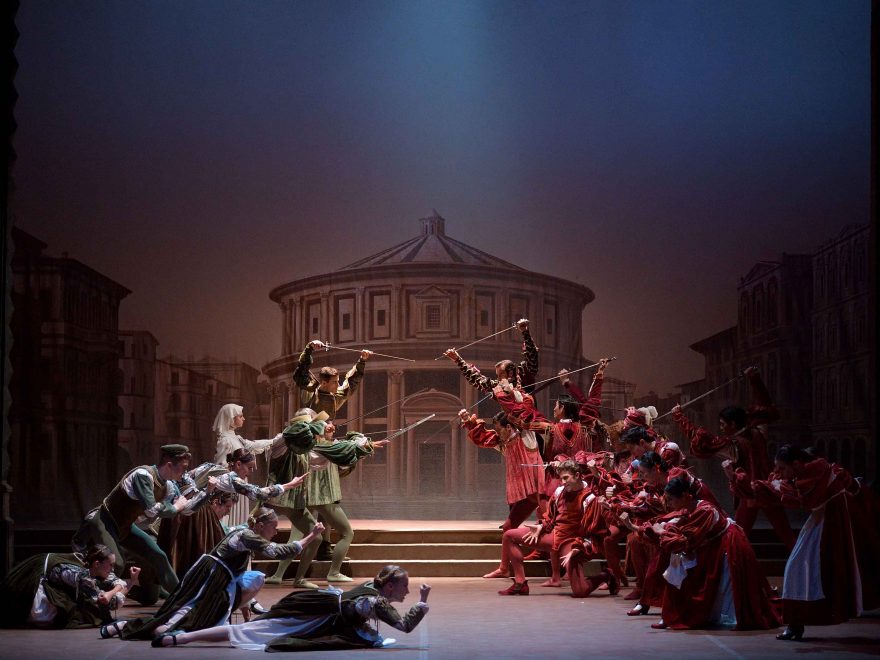 English National Ballet dancers in Romeo & Juliet © Laurent Liotardo
Tell us about first discovering ballet in Bristol?
My dreams of performing began with my mum often taking me to The Bristol Hippodrome to watch musicals. Even now, it's something we enjoy together. My favourite so far has been 'Wicked The Musical.' I decided that rather than training to sing in the theatre, I would train as a dancer and let the movement of my body sing instead. At 10 years old, I saw my first ballet at the Hippodrome, which happened to be English National Ballet's Swan Lake – and the rest, as they say, is history!
Did you take ballet classes in Bristol?
I went to 'First Steps School of Dance' and took lessons with Kathryn Pearce twice a week, which is where I discovered my love of dance. I think that to be a ballet teacher is a wonderful thing, and I am constantly inspired by my teachers and coaches who uncover the passion and potential in young dancers, passing on knowledge and wisdom from their own careers.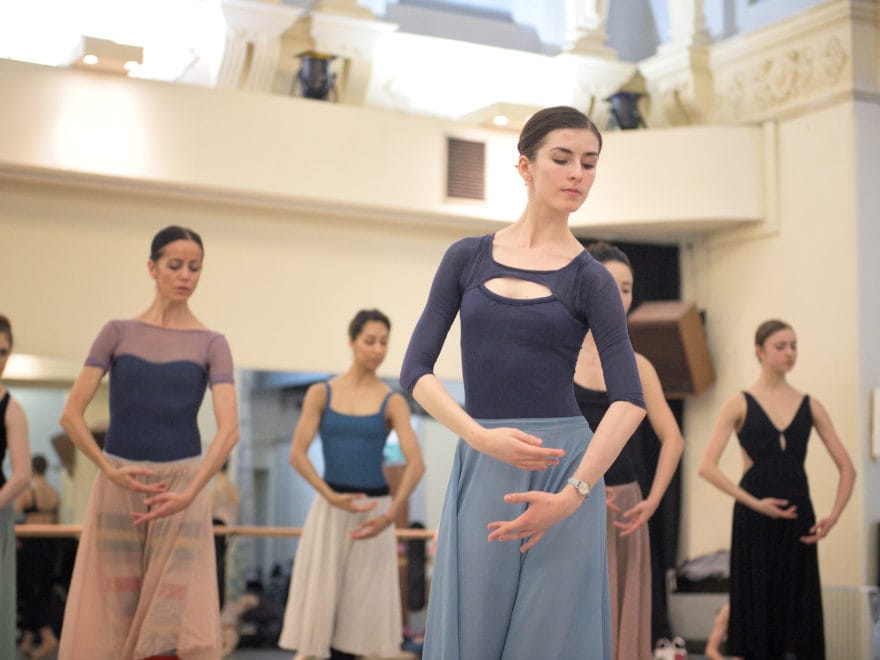 Connie Vowles and Artists of the Company in rehearsals for Mary Skeaping's Giselle © Laurent Liotardo
Tell us about Romeo & Juliet and the roles you will be performing?
In this production, I'll be dancing in the 'Capulet Court' scene which has been a dream of mine since I was a student. The excerpt of music is my all-time favourite. It has so much power and gravitas. We have a fantastic orchestra, English National Ballet Philharmonic, who tour alongside us and I always enjoy dancing to them. I also dance in 'Paris Court' which is a group dance in the final act.
Do you have family and friends in Bristol coming to see you perform?
I have a lot of family and friends watching me this week, including those who can't usually travel to London to watch me dance. The great thing about English National Ballet is that we bring ballet to the people and make it easily accessible for all to enjoy.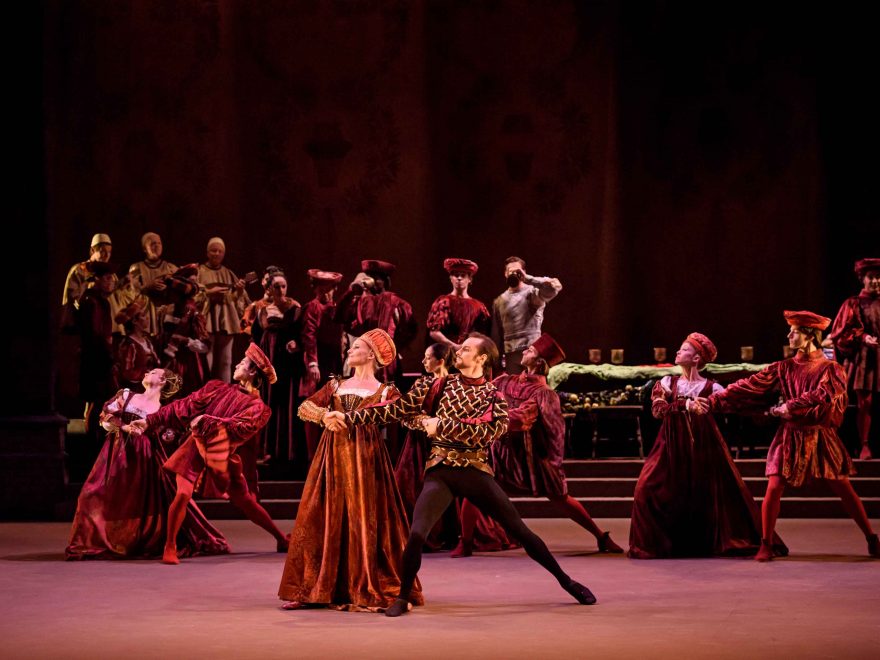 Jane Haworth and James Streeter in Romeo & Juliet © Bill Cooper
What about this tour to Bristol are you looking forward to most? 
I am looking forward to spending time at home with my family, and cats (Jimi and Reggie), beating my brother on Mario Kart, having lots of home cooked meals, and walking up the hill on 'Park Street' during my lunch break at The Bristol Hippodrome!
See Connie Vowles and the rest of the Company in Nureyev's "deeply romantic" (The Daily Express) Romeo & Juliet at the Bristol Hippodrome from 21 – 25 November 2017. Book your tickets here.