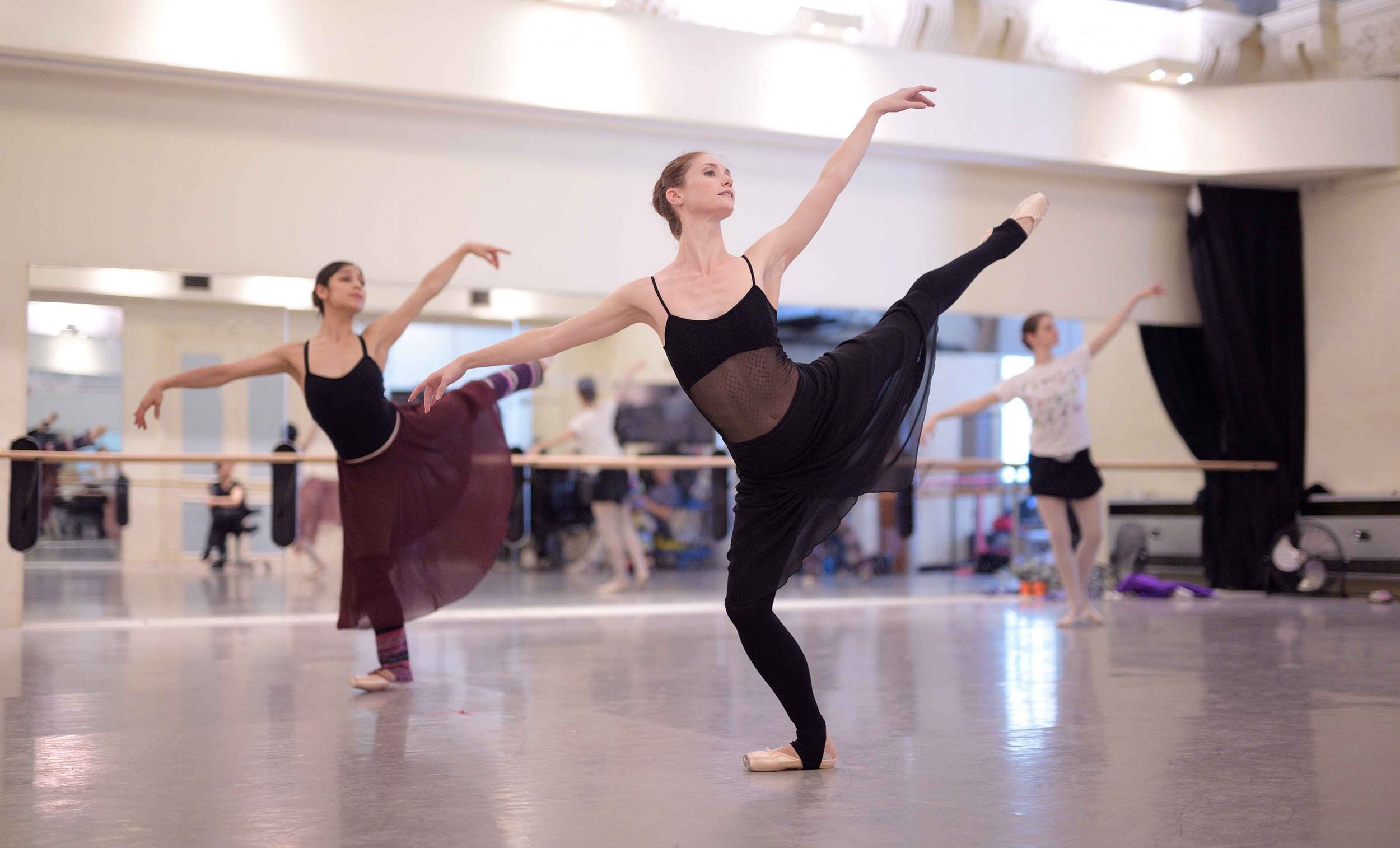 Backstage events + workshops for our 2017-18 Autumn/Winter season
03 Jul 2017
To discover more about our upcoming season and get closer to the Company, we have an exciting programme of events and workshops. These offer a flavour of life behind the scenes and give further insight to the productions:
Akram Khan's Giselle, Kenneth MacMillan's Song of the Earth, August Bournonville's La Sylphide, Rudolf Nureyev's Romeo & Juliet, Wayne Eagling's much-loved Nutcracker, and Roland Petit's Le Jeune Homme et la Mort.
A number of exclusive events for our Friends will go on sale this week:
Working Stage Rehearsals give you the chance to see our artistic team and dancers make the finishing touches to our productions ahead of opening night. Supporters may book for up to three guests:
Akram Khan's Giselle at Sadler's Wells on 19 September at 7pm
Song of the Earth/La Sylphide at Palace Theatre, Manchester at 7pm
Song of the Earth/La Sylphide at Milton Keynes Theatre at 2pm
Akram Khan's Giselle at Liverpool Empire on 25 October at 3:30pm
Romeo & Juliet at the Bristol Hippodrome on 20 November at 7pm
Nutcracker at the Mayflower Theatre, Southampton on 28 November at 7pm
Nutcracker at the London Coliseum on 12 December at 7pm
Song of the Earth/La Sylphide at the London Coliseum on 8 January at 7pm
Le Jeune Homme et la Mort at the London Coliseum on 15 January at 7pm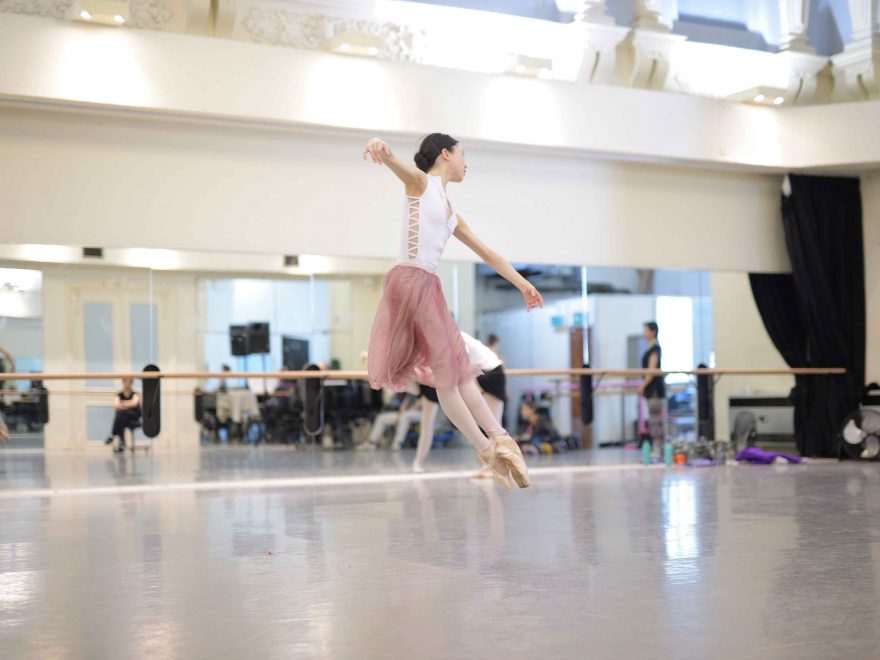 Rina Kanehara in rehearsals for La Sylphide © Laurent Liotardo
Friends can discover more about our double bill featuring Song of the Earth and La Sylphide by attending Masterclasses, where our dancers will be coached by a choreographer or repetiteur for these productions, offering an insight into how we perfect our steps for the stage: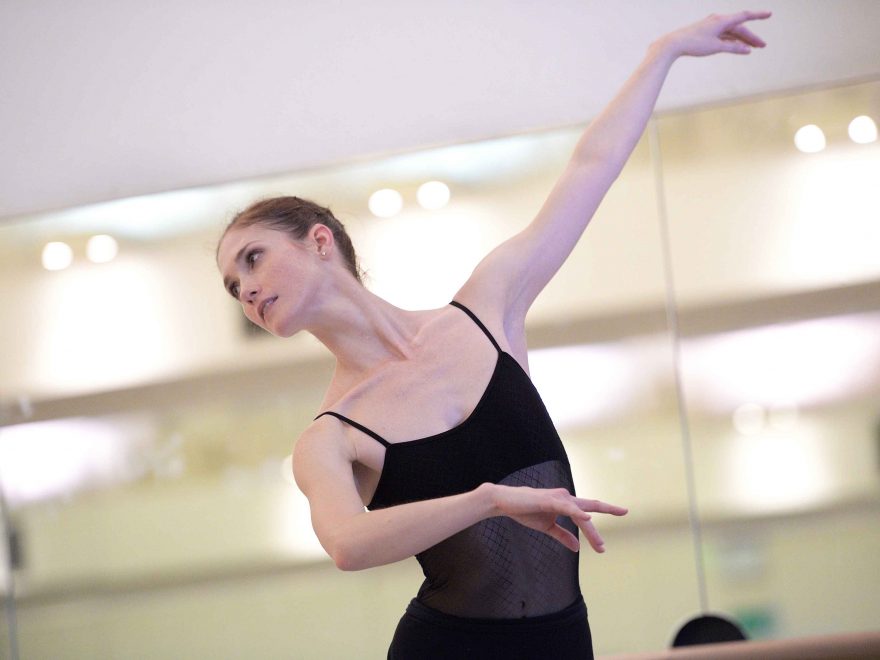 To find out more about individual dancers within the Company, our Friends can attend Dancer in the Spotlight on 15 February, which focuses on an up-and-coming dancer as they rehearse in our studios, followed by a short Q&A.
Finally, our Great Friends can enjoy Open Rehearsals, taking place throughout the season on various Friday afternoons, the chance to see our dancers rehearse in the intimate environment of our studios. These rehearsals are preceded by cream tea at the Gore Hotel, so you can meet fellow supporters and hear more about our work.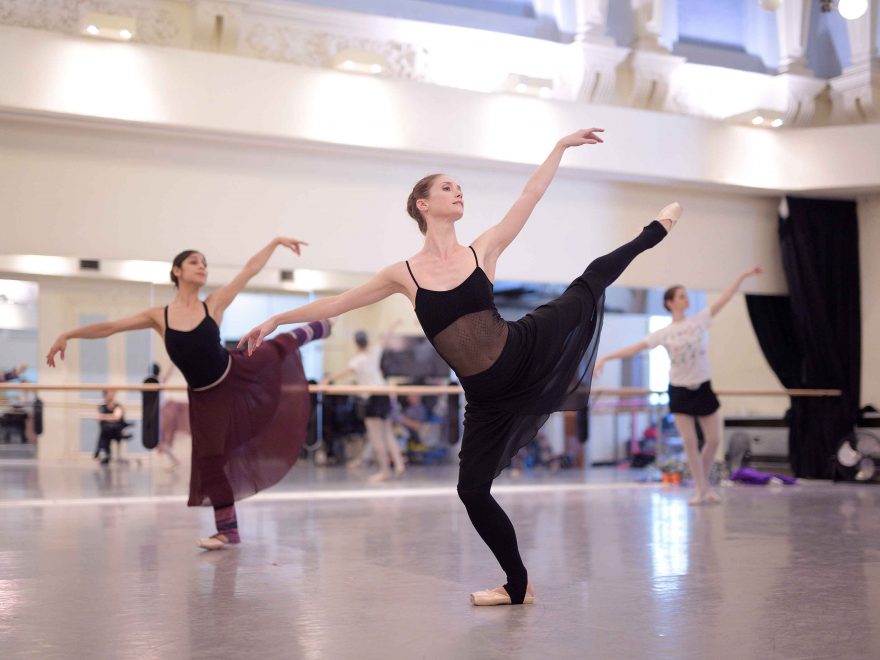 Alison McWhinney and Crystal Costa in rehearsals for La Sylphide © Laurent Liotardo
Our Supporters enjoy priority booking for all our events – on sale Thursday 6 July from 10am, with general booking starting from 10am Monday 10 July.
Become a Friend of English National today to enjoy these, and to receive a discount of 20% for our 2017-18 Autumn/Winter productions.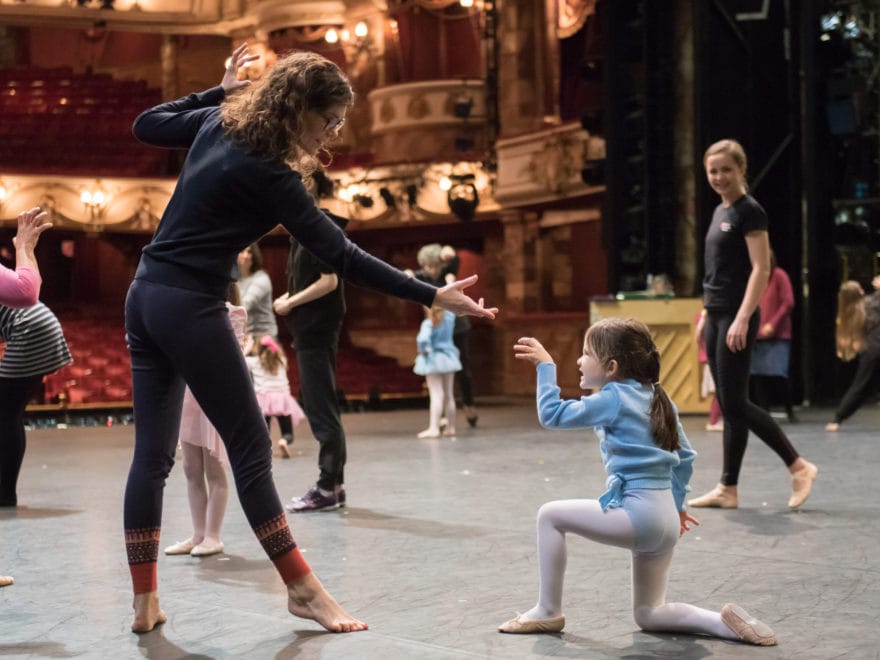 English National Ballet family dance workshop at The Coliseum Theatre, London on December 18 2016. Photo: Arnaud Stephenson
A variety of workshops open to the public will also be going on sale:
Ballet Intensives
Adult dancers can hone their skills in an inspiring day of dance workshops.
Centre Stage Workshops
A programme of high-quality, engaging dance workshops, inspired by current Company repertoire, catering for all levels from families to youth and adult.
Company Class
Taking place at various venues throughout the year and giving you the chance to get to know the dancers better as they warm up and prepare for the day.
Dance Insights
A unique opportunity to explore behind-the-scenes, delve deeper into each production, and see dancers taking Company Class.
Live Drawings Workshops
Draw our dancers in motion as they take their daily ballet class on stage, with guidance from a visual artist.