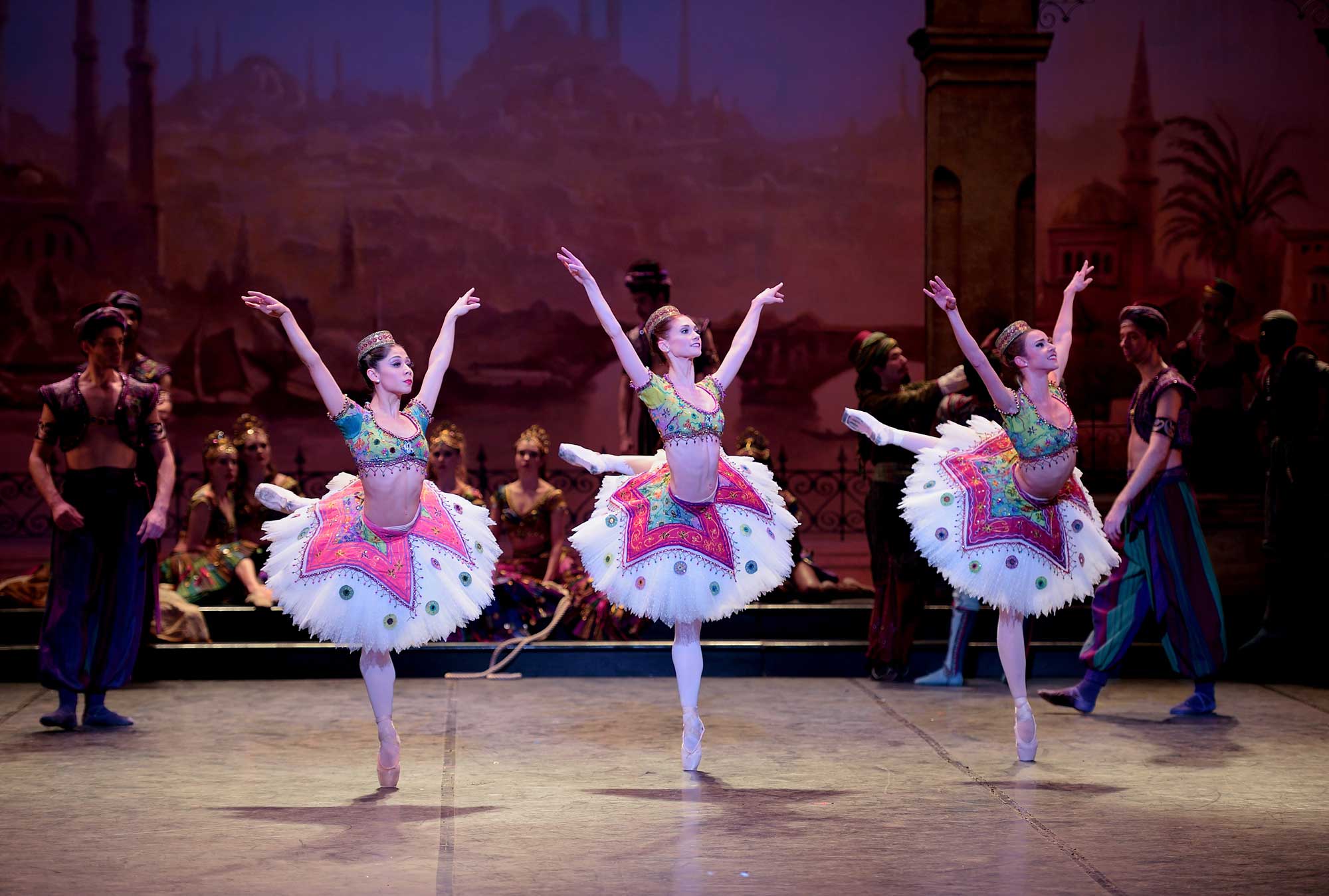 2019/2020 Season Announcement
14 Mar 2019
We're delighted to announce plans for our 2019/2020 season. Highlights include our 70th Anniversary, a second full-length production created by Akram Khan with English National Ballet, and national tours of Le Corsaire and Christopher Wheeldon's Cinderella. This will be our first full season after moving into our new home on London City Island.
2020 marks English National Ballet's 70th Anniversary with celebrations taking place throughout the 2019/2020 season that give opportunities for the Company to say 'Thank You' to its audiences, fans, friends and partners.
The 70th Anniversary will be celebrated with three special Gala performances at the London Coliseum featuring extracts from a diverse range of repertoire spanning our history.
Artistic Director Tamara Rojo CBE said:
Our 70th Anniversary Gala performances are a rare opportunity to showcase in one place a huge variety of brilliant work from our extraordinarily rich history. This will be a Gala that celebrates the sheer love of dance, both on and off the stage, that has been part of our vision from the beginning. Throughout the three performances we will be bringing together as many people as possible from the English National Ballet family, on stage and in the audience, to celebrate and give thanks for the generosity of all who make this the very special Company it is. Alongside the Gala, we want to make sure we thank our audiences and partners throughout the season and will do so in a variety of creative ways.
As a way of celebrating and thanking our touring communities, we will give away 70 tickets during each run in every city we tour to. Working with our partner venues, these tickets will be distributed to individuals who are making a positive impact in their community. To thank our audiences and fans, we will also give a 'Golden Ticket' for a special English National Ballet experience to one audience member per performance throughout the season. Opportunities will include behind-the-scenes tours, complimentary tickets, and meet and greets. Further details and additional events to be announced throughout the season.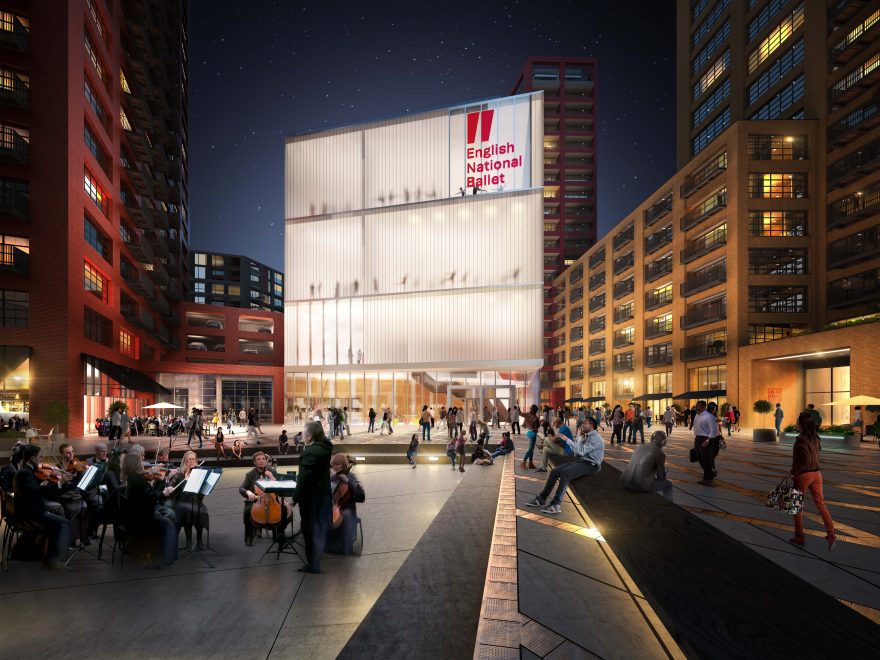 We will also mark our 70th Anniversary having moved into a new home at London City Island, Canning Town. This state-of-the-art building, designed especially for English National Ballet and English National Ballet School, and featuring a theatre size production studio fitted with fly tower, allows for the 2019/2020 Season to be shaped with a renewed commitment to, and freedom for, creativity and ambition.
Renowned choreographer Akram Khan returns to create a second full-length production for English National Ballet following the success of Giselle. Taking inspiration from Mary Shelley's literary classic, Frankenstein, Khan's new ballet, titled Creature, is influenced by essential questions on ambition, human endeavour and morality. Creature is co-produced by Sadler's Wells where it will premiere in April 2020.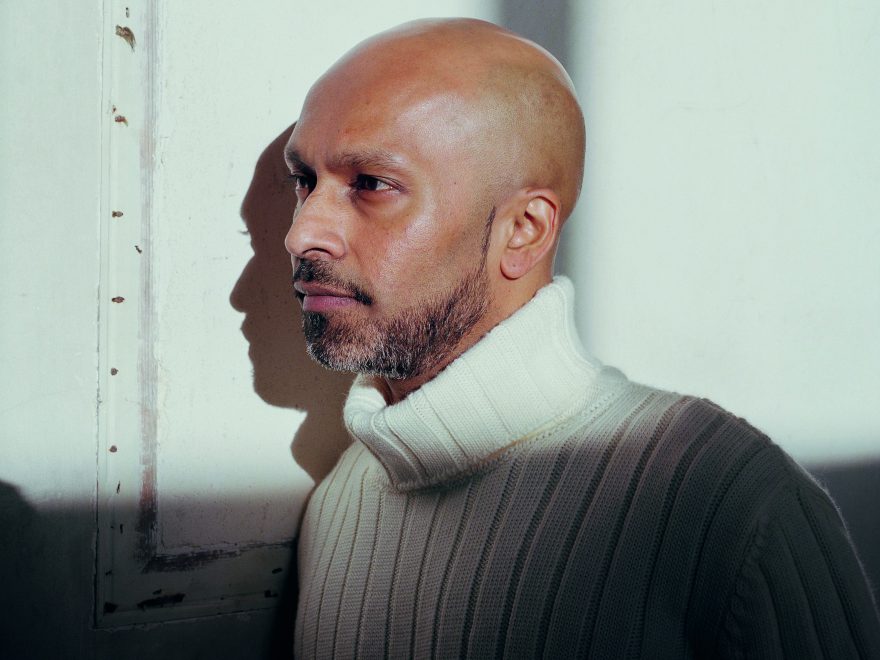 Akram Khan © Max Barnett.
Akram Khan said:
Since I was a child, I have been obsessed and fascinated with the story of Frankenstein, by Mary Shelley. The outcast, the monster, or the stranger has always been a common theme in my works. But in this new creation, I am looking further into the areas related to the sense of abandonment, rage and loss. Having made Giselle on English National Ballet in 2016, I am extremely excited to create a new full-length work with them.
Tamara Rojo said:
Akram is an extraordinary artist, with an exceptional vision and inquisitive, inspiring mind. His masterful choreography is like no other and he has the skill to use his unique language to craft a narrative that asks some of the most challenging questions faced by the human race right now. I am looking forward to working with Akram and his team again and excited to see where this exploration takes him and the Company in what will be our third project together.
The 2019/2020 Season also sees the return of Akram Khan's first full-length collaboration with English National Ballet, Giselle, with performances at Sadler's Wells in September with English National Ballet Philharmonic. Co-produced with Manchester International Festival and Sadler's Wells, the critically acclaimed reimagining of the iconic ballet received its world premiere in 2016 and has since been seen live by over 80,000 people through tours to nine cities, both in the UK and internationally. Giselle has also been broadcast in cinemas and was recently released on DVD and Blu-ray.
For the first time, there will be an audio described performance of Akram Khan's Giselle at Sadler's Wells this autumn, making the ballet accessible to visually impaired people. Based on the original audio description created by Audio Described Aotearoa as part of the Auckland Arts Festival, a description of the action as it appears on stage will be given as well as an on-stage 'touch tour' ahead of the performance, in which participants are given the opportunity to familiarise themselves with costumes and props through touch.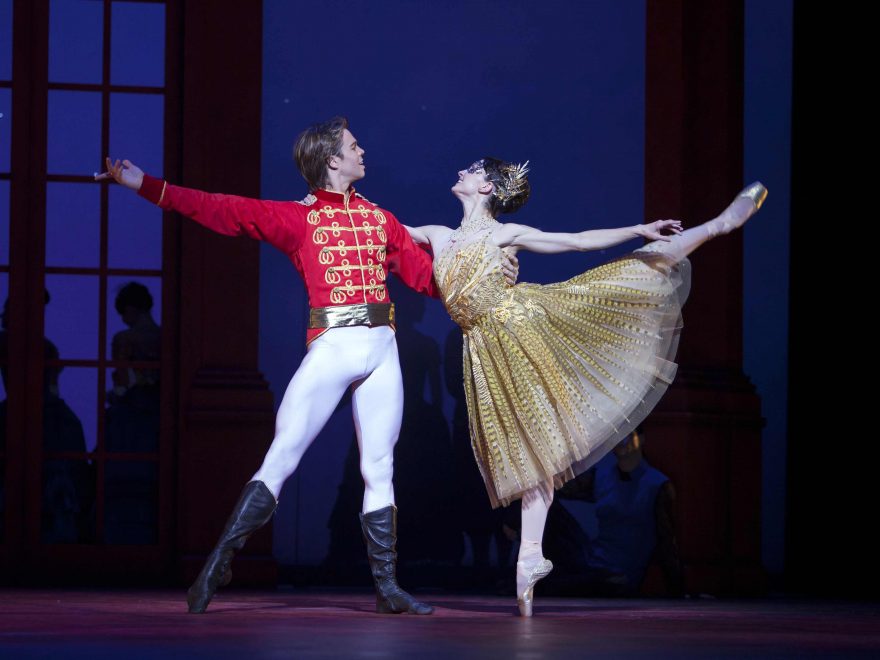 Dutch National Ballet in Christopher Wheeldon's Cinderella © Angela Sterling.
Continuing our commitment to UK touring and presenting world-class ballet to the widest possible audience, Autumn 2019 sees English National Ballet present three acclaimed ballets, Cinderella, Le Corsaire, and Nutcracker, on tour.
Following Christopher Wheeldon's restaging of Cinderella for in-the-round performances at the Royal Albert Hall in June 2019, English National Ballet will bring the proscenium arch version of this sparkling ballet to audiences outside of London in Manchester and Southampton. This inventive production combines magnificent sets and costumes, beautiful choreography, and Prokofiev's sublime score performed live by English National Ballet Philharmonic.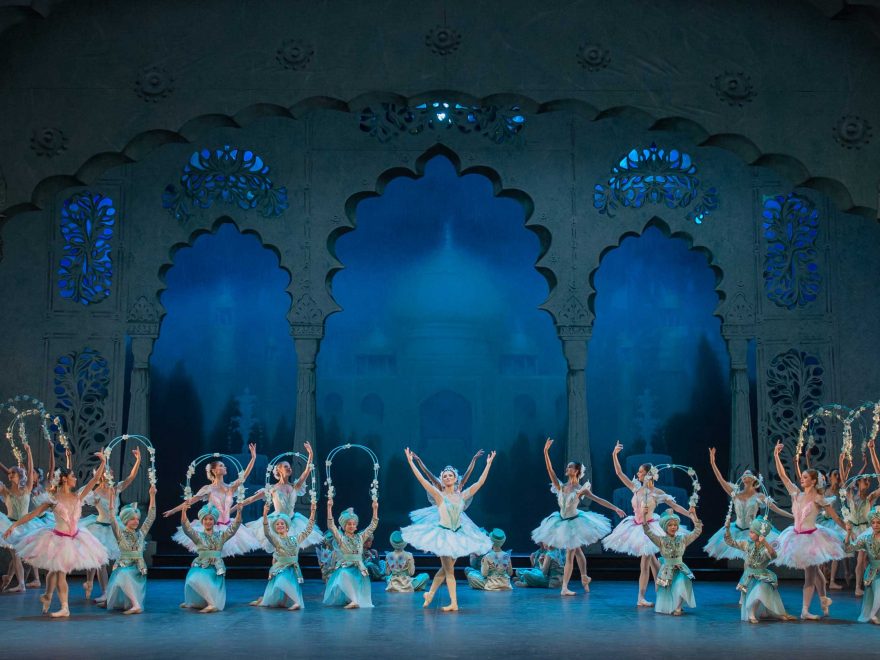 Alina Cojocaru and English National Ballet in Le Corsaire © Photography by ASH
Having delighted audiences around the world with tours including Japan, Paris, and Spain, Autumn 2019 sees Le Corsaire return to Milton Keynes six years after its 2013 premiere in that same city, before performances at the London Coliseum in January 2020. The only UK company to perform the complete work, English National Ballet's production was staged by Anna-Marie Holmes and features sets by Hollywood designer, Bob Ringwood, and a sweeping score performed live by English National Ballet Philharmonic.
Tamara Rojo said:
Le Corsaire is a spectacular ballet that gives us another opportunity to showcase the extraordinary talent that is present throughout the entire Company right now. There is a physical power and brilliant dramatic presence in this generation of dancers, and I am looking forward to seeing them take on these roles which I think they will relish and have such fun with, and I think audiences will too.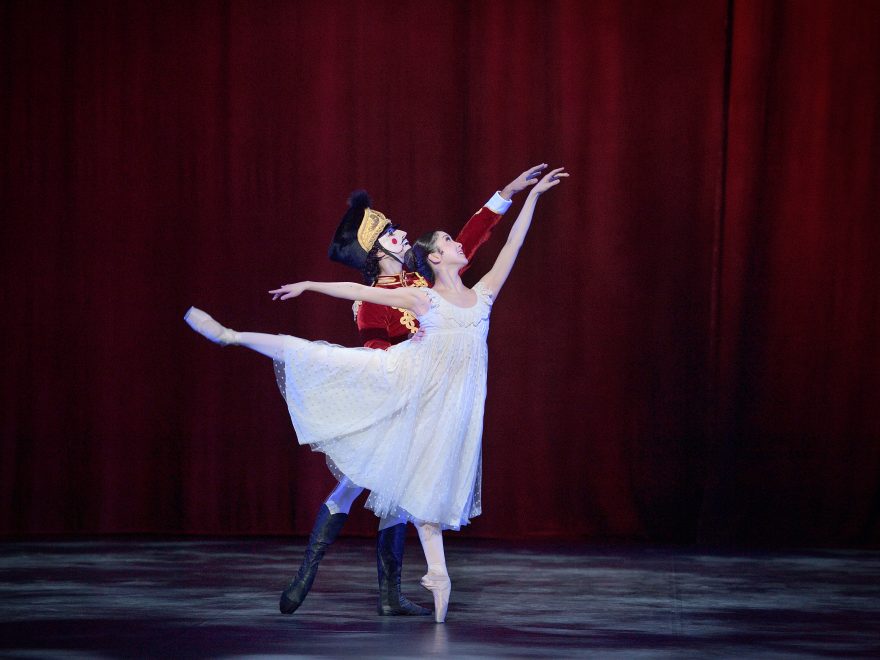 Rina Kanehara and Fernando Carratala Coloma in English National Ballet's Nutcracker (c) Laurent Liotardo (2)
Continuing our Christmas tradition of presenting a Nutcracker production each year since 1950, Nutcracker will tour to Liverpool ahead of performances at the London Coliseum. Since its premiere in 2010, this festive family favourite has been seen by over 660,000 people, and continues to attract new audiences, with 70% of 2018's audience members first time attenders at the London Coliseum. Tchaikovsky's beautiful score is performed live by English National Ballet Philharmonic.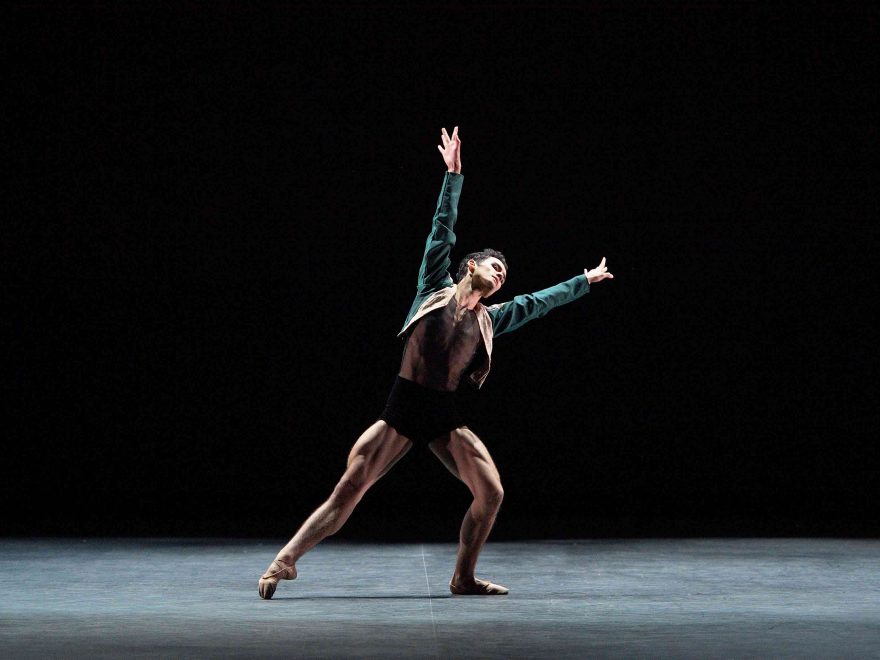 Daniel McCormick performing Trey McIntyre's Leatherwing Bat for Emerging Dancer 2018 © Laurent Liotardo.
We remain committed to developing and nurturing talent within the Company. Emerging Dancer, also returns in Spring 2020, recognising the excellence of the Company's artists through an annual celebration that sees six finalists mentored by their peers to perform in front of a panel of eminent judges. The winner of Emerging Dancer is announced alongside the People's Choice award and the Corps de Ballet award, introduced to recognise the hard work and dedication of an exceptional member of the corps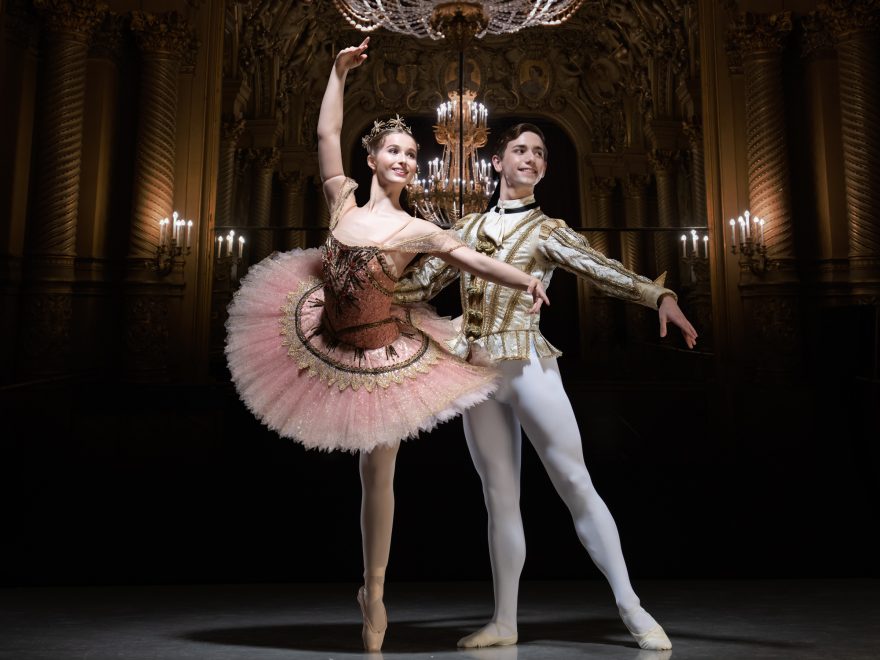 Eric Snyder as Prince Désiré and Evelina Andersson as Aurora in My First Ballet: Sleeping Beauty © Photography by ASH.
Developing the ballet audience of tomorrow, English National Ballet and English National Ballet School's My First Ballet series takes a popular ballet title and adapts it in time and length, making it accessible to children as young as three. Since 2012, over 290,000 people have seen a ballet from the series. 2020 sees a new version of My First Ballet: Cinderella performed on tour in the UK.
International ballet star, Brooklyn Mack, will perform with English National Ballet as a Guest Artist during the Autumn-Winter 2019/2020 Season. Mack last performed with English National Ballet in 2016, in Le Corsaire.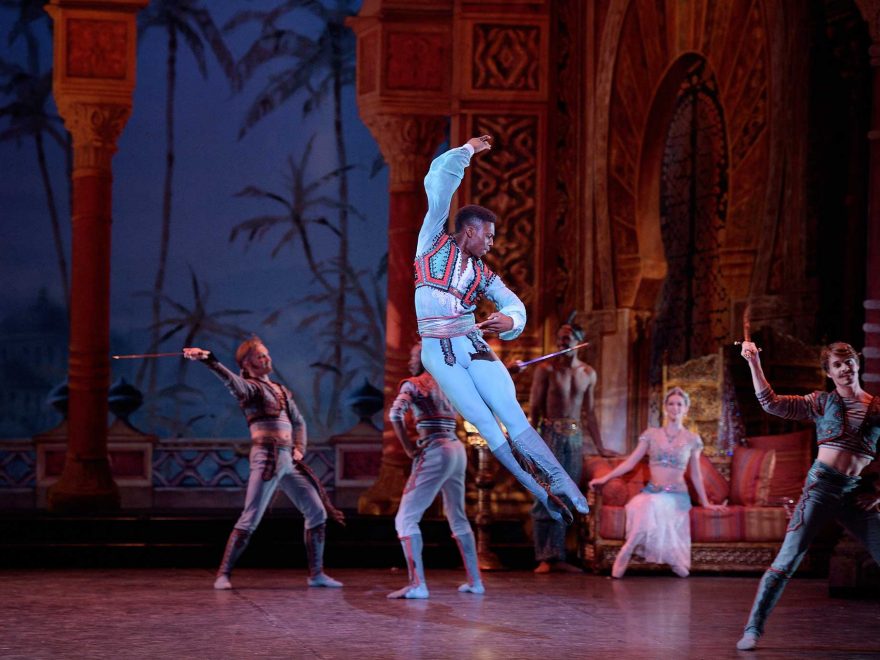 Brooklyn Mack as Conrad in Le Corsaire © Laurent Liotardo
Taking the very best in British ballet to audiences across the world, English National Ballet tours Akram Khan's Giselle internationally next season. Following tours to Les Théâtres de la Ville de Luxembourg in June 2019 and at the Chekov International Festival on the Bolshoi Theatre stage in July 2019, English National Ballet will take this stellar production to the Gran Teatre del Liceu, Barcelona in April 2020, and to the Théâtre du Châtelet, Paris in July 2020 as part of the festival Les Étés de la Danse.
Plans for English National Ballet's Summer 2020 performances will be announced later this Spring.
How to book
Priority booking for Cinderella, Le Corsaire and Nutcracker opens to our Friends from 10am tomorrow (Friday 15 March), with general booking open from 10am on Friday 22 March. Booking for Cinderella at Mayflower Theatre in Southampton is already open.
Priority booking for Akram Khan's Giselle will open in April 2019.
Creature by Akram Khan, My First Ballet: Cinderella and 2020's Emerging Dancer will open for booking in Autumn 2019.
Details on booking our 70th Anniversary Gala to follow.
Become a Friend today to enjoy priority booking, access to exclusive events throughout the season, and great discounts. Sign up to our e-newsletter to find out when booking is announced.