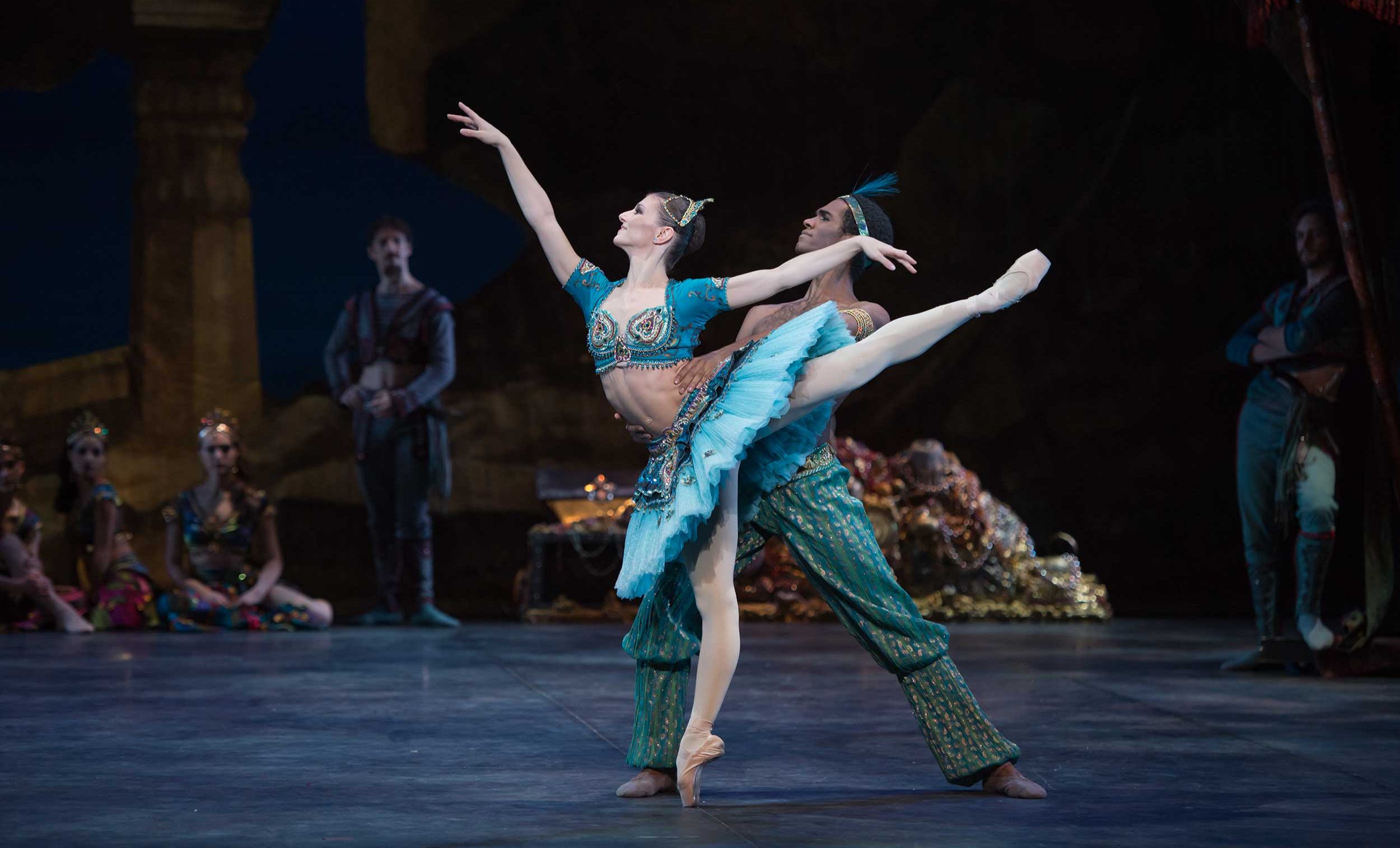 10 jaw-dropping moves from Le Corsaire
17 Oct 2019
Name your favourite technical ballet challenge and Le Corsaire has got it.
1) The Odalisque pas de trois (Act 1)
Three young women dance in the market square: each has her own difficult solo, showing us that Le Corsaire requires strong dancers in supporting roles. Plus they also have to dance in perfect sync = #squadgoals !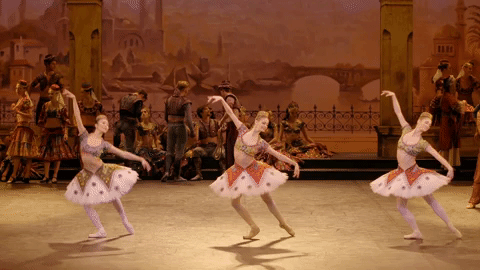 Shiori Kase, Laurretta Summerscales and Alison McWhinney as the Odalisques in Le Corsaire.
2) Medora's balances in The Enchanted Garden section (Act 3)
This segment of the ballet takes place in a dream. Medora has to jump, turn and rock some petit allegro, and stay in balance forever, with choreography that is reminiscent of that for the character Aurora in The Sleeping Beauty. Yes, she shows us why Le Corsaire is firmly in 19th century ballet territory.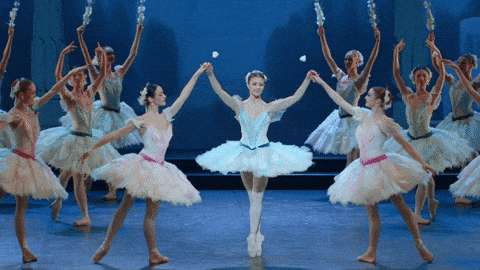 Alina Cojocaru as Medora during the balances of the Enchantment scene in Le Corsaire.
3) Fouettés (Act 2)
Speaking of The Sleeping Beauty, Medora also has a fierce series of fouettés in Act 2, to rival those of the Lilac Fairy (and the Black Swan in Swan Lake)!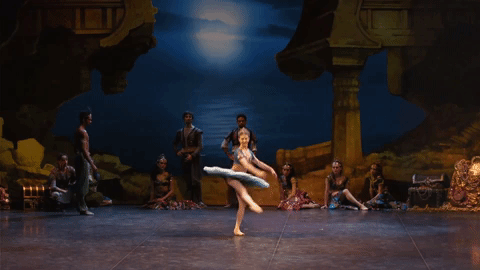 Alina Cojocaru as Medora during the Act II fouettés of Le Corsaire.
4 and 5) Gulnare's variation (Act 1)
Challenge accepted: Medora's BFF Gulnare would also hold her own in a pirouette face-off. Her opening pas de deux and variation coda with the slave trader Lankendem is full of tricky phrases like this one, and here Gulnare steps into style with some sautés en pointe. The great Erina Takahashi is making it look easy but we bet that's gotta hurt.
6) Birbanto's leaps 
How about the guys? While Le Corsaire has two main female roles, it's got four for men. Baddie Birbanto has some amazing opportunities to show us huge jumps. The first to get a solo in Act 1, he sets the tone for the whole work: fireworks!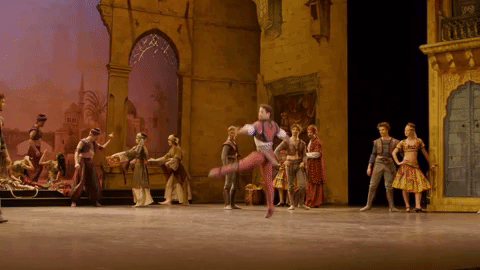 Yonah Acosta as Birbanto in Act I of Le Corsaire.
7) Lankendem's tours en l'air 
Nailing that fifth: in the role of Lankendem, Dmitri Gruzdyev demonstrates an epic series of tours en l'air. This season sees Guest Artist Brooklyn Mack, Junor Souza and Ken Saruhashi return to the role of Lankendem, while Daniel McCormick and Erik Woolhouse make their debuts in the role.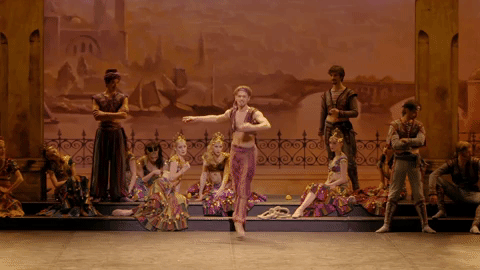 Dmitri Gruzdyev as Lankendem in Act I of Le Corsaire.
8) Ali's splits
Not to be outdone, here's Junor Souza as Ali rocking the splits (see also entry number 10!)
9) Conrad and Medora's pas de deux (Act 2)
The hero Conrad has plenty of opportunities to show off. One of our favourite moments is when he lifts Medora to some dizzying heights during a gorgeous, moonlit pas de deux.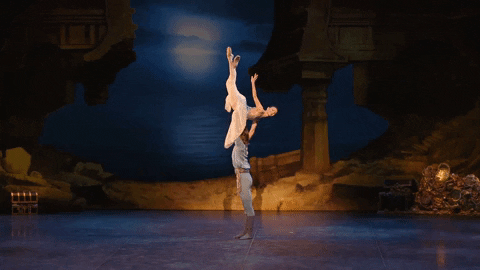 Alina Cojocaru and Vadim Muntagirov as Medora and Conrad during the Act II pas de deux of Le Corsaire.
10) Ali's Act 2 variation
And to finish it off in style, we had to list the full variation for Ali the Slave: it's a staple of ballet competitions, as it showcases a high level of technique. Here's Junor Souza into "à la seconde" gear… We can't wait to see Jeffrey Cirio, Ken Saruhashi, Daniel McCormick and Erik Woolhouse perform it this season.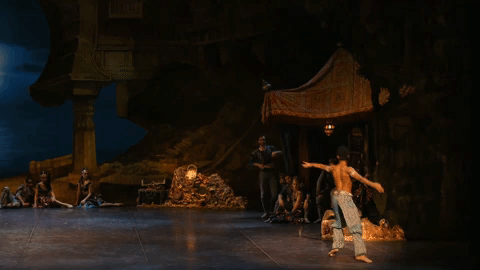 Junor Souza as Ali during Act II of Le Corsaire.